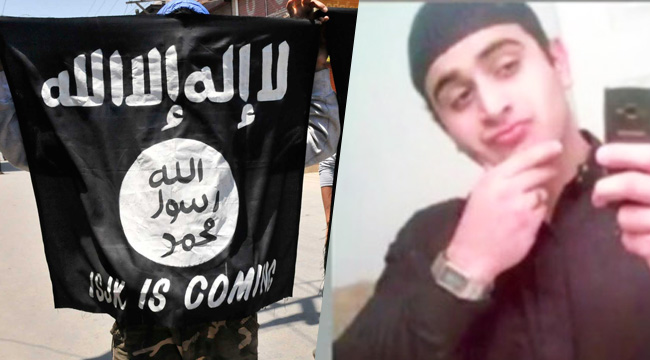 Early Sunday morning saw a nightmarish scene at the Orlando Pulse nightclub. This event is now known as the deadliest mass shooting in U.S. history with at least 50 people dead. The shooter let loose with an assault rifle and handgun and would likely have detonated an explosive device, had he not been killed by authorities.
President Obama addressed the nation to declare the tragedy "an act of terror and hate." Meanwhile, the media revealed that Omar Saddiqui Mateen had called 911 to pledge ISIS during the attack. His father also told the media that his son was disgusted after witnessing two gay men kissing. Of course, there will be more revelations in the coming days, including one from the Islamic State itself.
Authorities initially suspected that this attack may have been sponsored by a radical organization such as ISIS. This hunch receives support from the Amaz News Agency, through which the Islamic State claims responsibility for the incident:

Reuters translated the Amaz report, which claims Mateen is an Islamic State fighter and acted on their behalf:
"The armed attack that targeted a gay night club in the city of Orlando in the American state of Florida which left over 100 people dead or injured was carried out by an Islamic State fighter."
By itself, this claim of responsibility doesn't necessarily mean that ISIS was instrumental in organizing the Orlando shooting. Although Mateen appears to have been aligned with the Islamic State, he could have acted on his own, for his father's statement certainly indicates that he was specifically motivated by his hate towards the LGBT community. There are many others like him, including the fellow who was arrested with a cache of weapons near the L.A. Pride parade. Authorities believe these incidents are completely unrelated, which doesn't lessen the sense of terror on both accounts.
(Via Reuters)