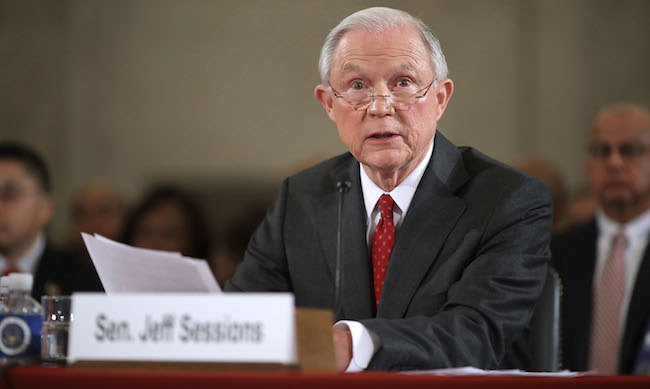 Sen. Jeff Sessions of Alabama has been confirmed as the next attorney general of the United States of America. The senate approved of Sessions in the AG position by a 52-47 vote in what marks the latest approval for a President Donald Trump pick that has seen pushback and controversy ahead of their eventual confirmation.
The prospect of Sessions becoming attorney general was something the bulk of Democrats attempted to prevent. As a result, there's been no shortage of drama attached to the confirmation process. Cory Booker became the first senator to testify against another senator at a confirmation hearing as a result of the appointment, something brought on by the civil rights issued attached to Sessions and his past. On Tuesday, Elizabeth Warren was silenced while attempting to read a Coretta Scott King letter. The tension between Republicans and Democrats has been palpable on this issue.
With Sessions confirmed, Trump's cabinet will continue its slow journey towards being filled and official. The next big fight expected between Democrats and Republicans in the realm of appointments? That appears to be labor secretary pick Andrew Puzder, who has faced criticism for his approach to non-robot employees and the decision to hire an undocumented maid. Mind you, if the Democrats weren't able to prevent Sessions and Betsy DeVos from being confirmed, the Dems may need a new strategy if they want to effectively block Puzder.
(Via The Washington Post, The Guardian & CNN)