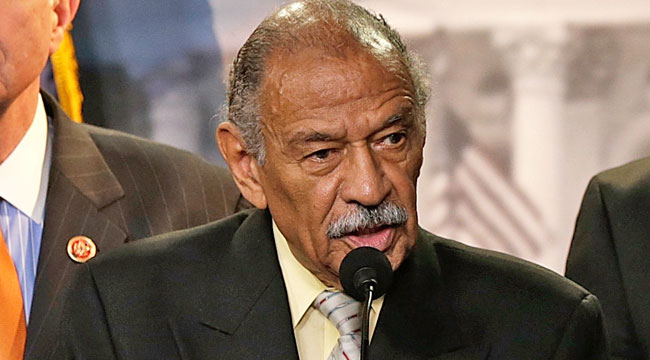 Rep. John Conyers (D-MI), the longest-serving member of the House and the ranking Democrat on the Judiciary Committee, became the latest lawmaker to be accused of sexual harassment after a Buzzfeed News report detailed how Congress' reporting system for sexual harassment led to Conyers settling with a woman he allegedly fired for not giving into his "sexual advances." Conyers said that there was an allegation against him that he denies, and it was settled with no admission of guilt.
According to documents, Conyers paid $27,000 as part of a confidentiality agreement from his office budget (which is taxpayer-funded) in 2015 to a former female employee who alleges that Conyers made repeated sexual advances toward female staffers.
Conyers has pledged to work with Congressional investigators if necessary:
"In this case, I expressly and vehemently denied the allegations made against me and continue to do so. My office resolved the allegations — with an express denial of liability — in order to save all involved from the rigors of protracted litigation. That should not be lost in the narrative."
Conyers's statement compared the amount of the settlement as akin to a reasonable severance agreement.
Since Congress enacted a new law that changed the process for employees to file harassment or discrimination complaints in 1995, about $17 million in taxpayer funds have been used to settle such cases.
UPDATE – 4:50pm EST: The House Ethics Committee has announced a probe into the allegations against Conyers.