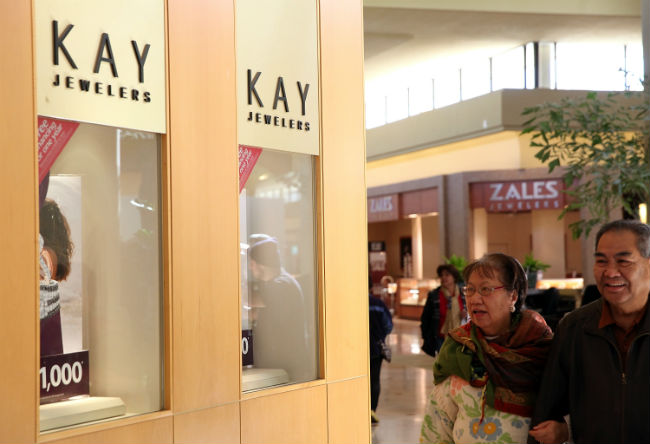 Sterling Jewelers, the company that runs Kay Jewelers and Jared the Galleria of Jewelry, is being accused by hundreds of former employees of widespread sexual harassment and discrimination. In legal documents obtained by The Washington Post, nearly 250 employees allege that the company reportedly harbored a toxic culture that promoted abhorrent practices against women.
Claims of alleged sexual discrimination and groping by bosses at the company go back to the late 1990s and 2000s. Dozens of employees first filed an arbitration claim in 2008, although the matter was never resolved. The complexity of this case is staggering:
The arbitration was first filed in 2008 by more than a dozen women who accused the company of widespread gender discrimination. The class-action case, still unresolved, now includes 69,000 women who are current and former employees of Sterling, which operates about 1,500 stores across the country.

Most of the sworn statements were written years ago, but the employees' attorneys were only granted permission to release them publicly Sunday evening. One of the original women who brought the case, those lawyers said, died in 2014 as proceedings crawled on without resolution.
In contrast to the arbitration suit's 69,000 number, the new lawsuit only (!) involves about 250 former employees of the company, who allege they felt pressured to "sexually cater to their bosses" to keep their jobs:
"Declarations from roughly 250 women and men who worked at Sterling, filed as part of a private class-action arbitration case, allege that female employees at the company throughout the late 1990s and 2000s were routinely groped, demeaned and urged to sexually cater to their bosses to stay employed. Sterling disputes the allegations … The statements allege that top male managers, some at the company's headquarters near Akron, Ohio, dispatched scouting parties to stores to find female employees they wanted to sleep with, laughed about women's bodies in the workplace, and pushed female subordinates into sex by pledging better jobs, higher pay or protection from punishment."
The Washington Post also notes that not all of the 69,000 original employees in the arbitration claim alleged sexual harassment. Some of them complained of a stifling work environment rife with "wage violations, arguing women were systematically paid less than men and passed over for promotions given to less experienced male colleagues."
A spokesperson for Sterling has denied the allegations, and an investigation is ongoing.
(Via The Washington Post)