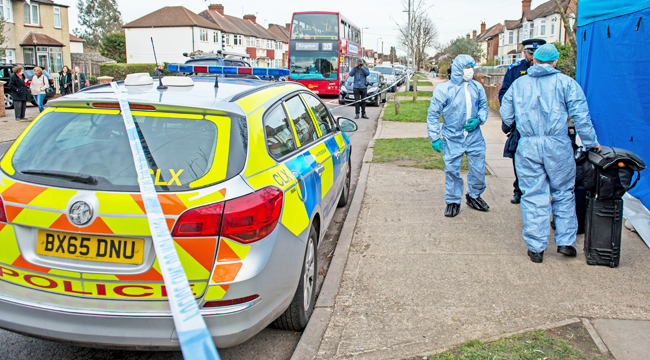 While an international ruckus is still developing over the poisoning of an ex-Russian spy on U.K. soil — leading the U.S., France, and Germany to join British Prime Minister Theresa May in condemning Russia for (alleged) attempted murder — the suspicious death of a Russian exile in London has raised more eyebrows. On Friday, the London Metropolitan Police announced a murder investigation into the death of Nikolay Glushkov at his home after a post-mortem determined that he died from "compression to the neck."
The Telegraph notes Glushkov's status as a vocal anti-Putin critic, while London police reveal that their counterterrorism unit is retaining the investigation because of Glushkov's "associations," and the Daily Beast fills in those names while reporting that Glushkov predicted his own assassination:
Those associations include a group of Russian exiles who have died in mysterious circumstances in Britain over the past few years. Glushkov spoke to The Guardian in 2014 about the "hit-list" of Russian exiles such as Berezovsky, his business partner Badri Patarkatsishvili who died in 2008, and former Russian intelligence officer Alexander Litvinenko, who was killed with radioactive poison in London.

Glushkov voiced his belief that the Kremlin was methodically killing fellow exiles on a hit-list and said gloomily: "I don't see anyone left on it apart from me."
Glushkov had lived at his current address in London for the past two years. Authorities don't currently believe that he was poisoned, and there's no current evidence to link him to the recent attempted murder of an ex-Russian spy. However, there's little doubt that Glushkov was murdered, and the conversation surrounding the demise of Putin foes always brings to mind how the Russian president "probably" ordered the death of KGB spy Alexander Litvinenko in 2006. If Russia is actually connected to Glushkov's death, more fury is sure to come with Theresa May's next response.