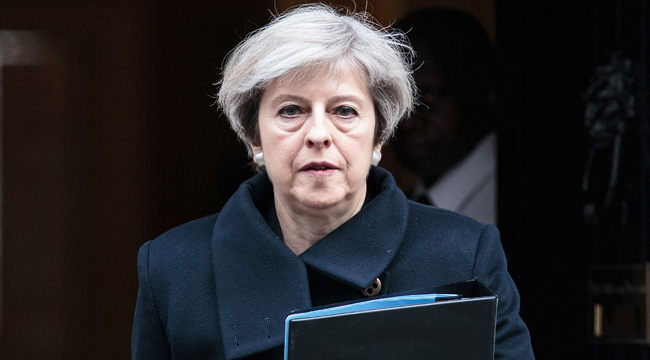 A shocked England is reeling following an explosion that ripped through a Manchester arena after an Ariana Grande show. Dozens of casualties — at least 22 people killed and another 59 injured — were reported following the incident. Lots of theories are currently flying around surrounding the nature of the explosive device. The New York Times reveals that a suicide bomber may have been responsible for what appeared to be a nail-filled bomb. Reports have also surfaced regarding a second explosion or device, although these details remain unconfirmed.
For now, police are treating this as a terrorist attack unless the ongoing investigation reveals otherwise. British Prime Minister Theresa May has echoed law enforcement's assessment in a brief statement:
"We are working to establish the full details of what is being treated by the police as an appalling terrorist attack.

"All our thoughts are with the victims and the families of those who have been affected."
Manchester Mayor Andy Burnham issued a statement of condolence to the victims and their families. He called this "a terrible night for our great city."
Police currently believe that some of the injuries could have resulted from a stampede once pandemonium broke out inside the arena. The facility, which can hold up to 21,000 people (though it's not known how many people attended this show), was still in process of being cleared hours after the explosion. May has suspended her campaign for the upcoming snap election and called an emergency meeting (for Tuesday AM) of the government's Cobra committee, which shall appraise the crisis.
On social media, the people of Manchester have come together to provide safe havens for and otherwise provide assistance for the victims of this senseless attack.
(Via The Guardian, NBC News, The Independent & New York Times)