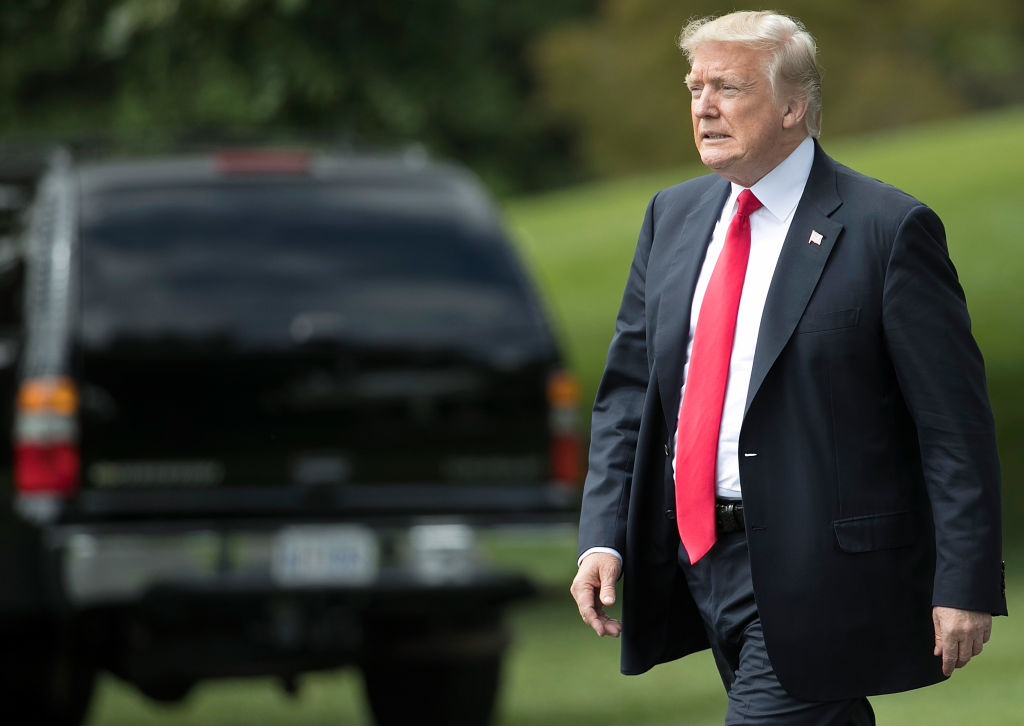 From as long as Donald Trump has been a politician, people have wondered aloud how a man with such a spider web of business ties could instantly free himself from the business side of his life. Most notably, there's been a concern about foreign countries trying to influence the president by spending their dollars at one of his numerous pricey establishments. Early on in his presidency, the Trump administration's answer to these concerns was to promise that they would track payments from foreign governments at his hotels and donate profits to the U.S. Treasury. Of course, this didn't happen because someone decided the practice was impractical, and because it would potentially hurt the Trump brand to dig too hard into the identities of its guests.
Well, some people have decided that isn't a great answer. Those "people" are actually authorities from Maryland and the District of Columbia, and they are suing Trump for it. The lawsuit, filed by D.C. Attorney General Karl Racine and Maryland Attorney General Brian Frosh (both Democrats), claims that the president has violated the constitution by accepting the payments. The lawsuit claims Trump is "deeply enmeshed with a legion of foreign and domestic government actors," resulting in "unprecedented constitutional violations." All of this has to do with the U.S. Constitution's Emoluments Clause, which prohibits Trump from accepting payments from foreign governments without approval from Congress.
The suit will look to freeze Trump's ability to accept the payments and — possibly of more interest to the public in the long run — will make a Hail Mary attempt at forcing Trump to release his tax returns so the courts can take a look at what money has previously come from where. Basically, Maryland and D.C. want Trump to open his books and be truthful about where the money that is going into his pocket is coming from.
Suing Donald Trump is certainly a long shot, but Maryland and D.C. are trying.
(Via The Washington Post & Politico)