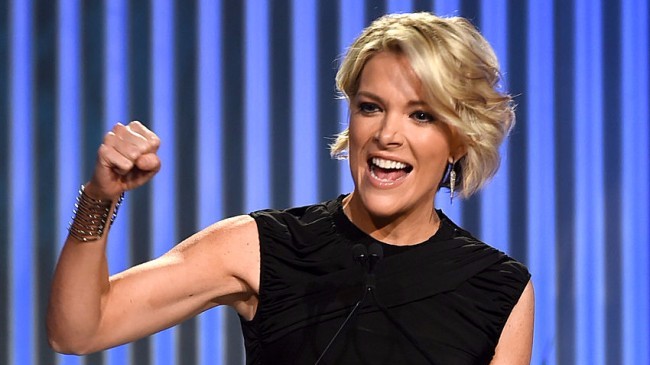 When NBC hired former Fox News anchor Megyn Kelly in early 2017, she was surely a ticking time bomb. When was she going to say something controversial? As it turns out, she made it about a year-and-a-half without saying something so extreme that she even accrued the wrath of her eternally kind colleague Al Roker.
After Kelly's comments on Tuesday on her morning show Megyn Kelly Today, in which she seemed to defend blackface, the blowback was severe. First social media attacked her. Then her colleagues. Then her boss, NBC news chairman Andy Lack. Kelly wound up apologizing, first via e-mail then on-air, which would have never happen on Fox News. Now, according to The Hollywood Reporter, Kelly is expected to wind down her show completely, a source told the publication Tuesday night.
The incident came during a roundtable (with an all-white panel) about potentially offensive Halloween costumes. The discussion of white people dressing up in blackface came up. Kelly, known for airing questionable racial comments, wasn't against it.

"But what is racist?" Kelly defensively asked. "Because you do get in trouble if you are a white person who puts on blackface on Halloween, or a black person who puts on whiteface for Halloween. Back when I was a kid that was okay, as long as you were dressing up as a character."
To those familiar with Kelly's work during her Fox News years, the remarks weren't surprising. They were in line with her raising a stink over a "black Santa," usually taking a questionable stance on any incident involving a cop shooting, spreading fear about the New Black Panther party, and using the term "All Lives Matter."

Kelly's NBC stint — which has cost the network $20 million annually — hasn't been smooth, either. Her attempts to seem like a non-Fox News-bred journalist were awkward but only relatively uncomfortable; in her first week, she memorably enraged Jane Fonda, and then foolishly turning it into a feud. Her attempts to cover #MeToo haven't always been ideal, either, despite her making allegations against late Fox News head Roger Ailes. (For the record, she did eventually do good deeds, like attacking the widespread governmental indifference to school shootings. And she did used to have a feud with the sitting president.)
The decision to have Kelly step down reportedly isn't new; THR claims she's been meeting with network executives in recent weeks to judge the future of her NBC duties. She reportedly expressed a desire to cover more news and politics. We'll see where those talks are going now that she's blurting out comments defending blackface.
In the meantime, whatever happens next, we can at least look forward to how Charlize Theron will portray Kelly when she plays her in the forthcoming Roger Ailes movie.
Update: Now Kelly has been dropped by noted agency CAA, as per THR.