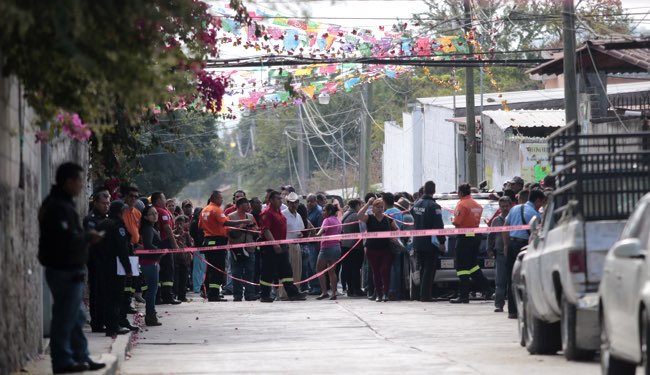 On New Year's Day, Gisela Mota took mayoral office in Temixco, a city south of Mexico's capital in Morales State. Her home (shown above) was the site of a grand celebration, but it's also the place where assassins shot her in the head on Saturday. Police soon located a vehicle full of suspects that opened fire on officers. Two suspects were killed during the encounter while three others were taken into custody.
In a series of tweets, Morelos Gov. Graco Ramirez linked Mota's murder to organized crime, but he didn't assign blame to a specific gang or cartel. Mota's strong anti-crime stance likely made her a target. The Democratic Revolution Party commemorated her as "a strong and brave woman who on taking office as mayor, declared that her fight against crime would be frontal and direct."
The small city of Temixco (pop. 100,000) sits next to Cuernavaca, which is plagued by organized crime groups that regularly enforce their rule through extortion and kidnappings. Cuernavaca's Catholic Bishop, Ramon Castro Castro, posed a "warning" theory: "If you don't cooperate with organized crime, look at what will happen to you. It's to scare them."
Gov. Ramirez stressed to the media that there "will be no impunity" in Mota's death. He directed flags to be flown at half-staff for a three-day mourning period after Mota's funeral.

(Via Al Jazeera & New York Daily News)