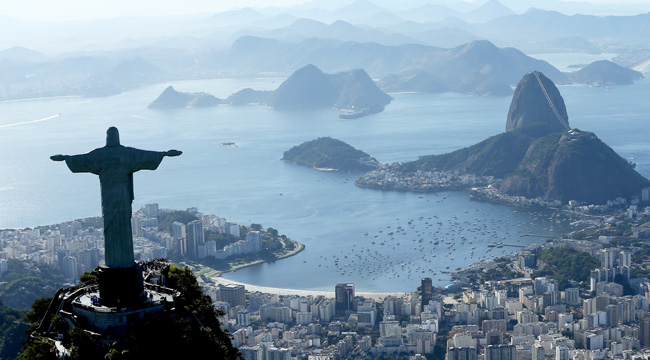 NBC paid a pretty penny to be the exclusive home of the Rio Olympic games, and it may have asked for a little help from the International Olympic Committee. It's been reported the Peacock network wanted to change the United States' order in the opening ceremony to drum up ratings.
In 2011, NBC won the rights to be the official home of the Olympics from 2014 to 2020 for the steep price of $4.38 billion. The Rio Olympics alone are costing the network $1.23 billion, and the network reupped their contract to broadcast the games through 2032 for the price of $7.65 billion. The network has a huge monetary investment in these games, so they may do anything in their power to ensure it is a money-making machine. The IOC has done its part to help with ratings by moving some of the biggest sporting events to occur around primetime on the network. But NBC is looking for a bit more.
NBC has reportedly asked the IOC if the U.S. team can be introduced later in the Parade of Nations opening ceremony in order to get more ratings. They did so because the U.S. goes by another name, Estados Unidos, in Portuguese. The fear is that if the U.S. team comes out early, ratings may plummet. The IOC has rebuffed NBC's request stating they will be going by the usual protocol.
This is not the first time NBC has changed some of the Olympic events, as it will be broadcasting the opening ceremony an hour after it has occurred, much to the chagrin of Olympics aficionados. But with 6,755 hours of coverage, we think everyone will be just fine, and this may be yet another installment of the prevalent #RioProblems.
(Via The Washington Post & The Comeback)