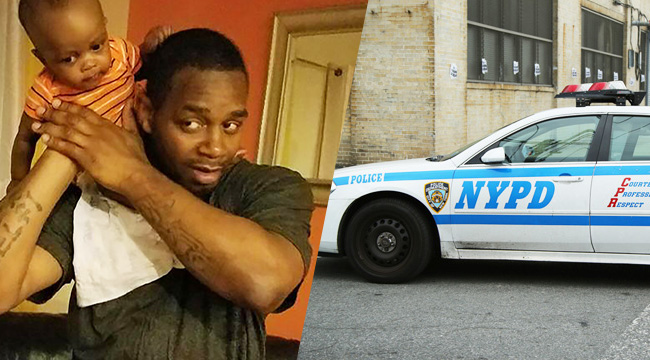 This week brought the senseless deaths of Alton Sterling and Philando Castile, who were both shot and killed by police. Thursday night launched into total mayhem in Dallas. We now know five officers died when a vengeful Micah Johnson reportedly fired countless rounds into a Black Lives Matter anti-brutality protest. If you thought this week couldn't be more utterly heartbreaking, it's not over yet.
Actually, this "new" story took place on Monday, July 4th, but the narrative initially took the form of a road rage incidence. An off-duty officer claimed that a motorist punched him, and the resulting deadly shooting was self defense. The New York Post first relayed the story of NYPD Officer Wayne Isaacs, who claimed Delrawn Small approached his vehicle and "pummeled" the officer. This allegedly followed a seven-block chase in Brooklyn because — as Isaacs put it — Small believed the officer cut him off. Three children and Small's girlfriend were present in his vehicle while Isaacs shot him, and his niece vowed revenge.
Surveillance video from a nearby store has now surfaced at The Daily Beast, which spoke to a police source who maintained, "The officer was being assaulted and there was no opportunity for him to de-escalate the situation when someone ran across the street and attacked him. He's a victim, trapped in his vehicle." Yet the new video doesn't seem to back that up. Small approached Isaacs' vehicle only to be shot immediately. He tried to walk away but collapsed, and Isaacs exited his car to stare at Small before returning to his own driver's seat. You can see the disturbing video footage here. Isaacs has been placed on on administrative leave pending further investigation. He hasn't been arrested or charged with anything at this point.
(Via New York Post & The Daily Beast)