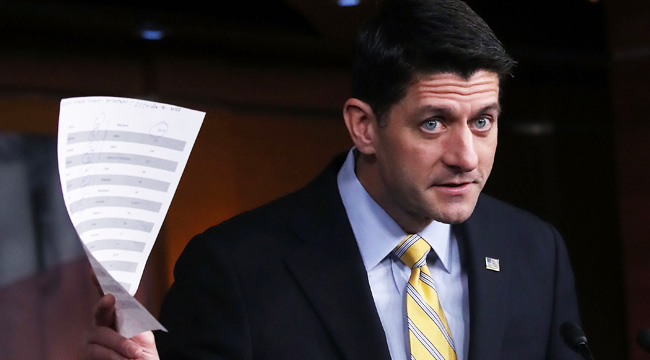 The 105th Congress tripped over its own feet while walking in the Capitol Hill door this week, but they've since wasted no time moving forward. They've already laid the groundwork to repeal Obamacare with a single majority vote, and House Speaker Paul Ryan says Congress will also aim to defund Planned Parenthood in the same reconciliation bill. Given that both the House and Senate are GOP-led at this point, the required simple majority seems to be within easy reach. It must be noted that Congress attempted a similar maneuver in 2015, only to have the measure vetoed by President Obama.
So, the Republicans have unfinished business and (clearly) don't foresee any obstacles with the Trump administration. Mike Pence, who is becoming "the fixer" on Capitol Hill, has long made his staunch pro-life stance known, and Trump currently holds the same view on abortion, though he's been friendlier towards Planned Parenthood in general. Federal dollars cannot be used for abortions, but the GOP still aims to defund all of the organization's services. The Washington Post has more details on potential effects:
The group reported receiving $553 million in government funding in 2014, about half of its total revenue. Congress has barred federal funding for abortions since 1976, but health providers that offer abortions are eligible to use federal funds for other services.

Planned Parenthood estimated that roughly 40 percent of its funding would be at risk should defunding legislation become law. Democrats are gearing up to defend against GOP attempts to attack the group. House Minority Leader Nancy Pelosi (D-Calif.) and other lawmakers are scheduled to rally Thursday afternoon with executives from Planned Parenthood and other women's health organizations.
With a 52-48 majority in the Senate, the Democrats have their work cut out for them. Planned Parenthood's many services — including HIV and cancer screenings, low-cost birth control, and family planning — all hang in the balance. And as always, the elimination of these services will hurt low-income women and minorities the most.
One positive sign here, however, is that donations to the organization have skyrocketed (in Mike Pence's name) since Trump's presidential victory. Still, a defunding of Planned Parenthood would strike a blow to women's health and carry many long-lasting ramifications across society. (On a related note, a U.S. district judge ruled earlier this week that doctors can refuse to treat women who have had abortions.)
Planned Parenthood has responded to Ryan's announcement on Twitter: "These attacks on access to health care are wildly unpopular & would create a national health disaster. #MakeAmericaSickAgain"
(Via Washington Post)