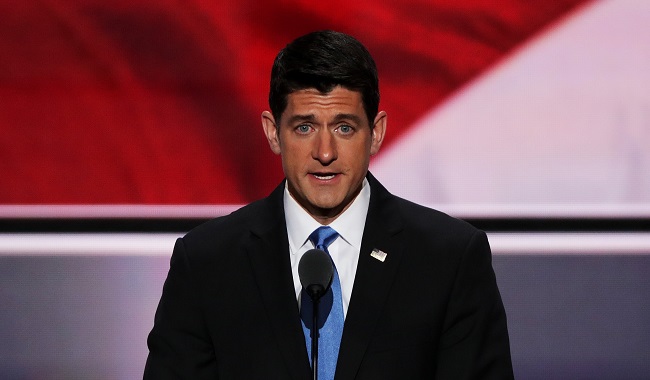 Television personality Billy Bush deleted his Twitter account and apologized for comments he made back in a 2005 interview with Donald Trump. Meanwhile, CNN anchor Jake Tapper took both men — and all males in general — to task for the behavior exhibited by Trump and Bush almost 12 years ago. And for good measure, too, as Trump's crude remarks about wanting to "grab [women] by the p*ssy" and his attempt to "try and f*ck" a married woman aren't all that great. In fact, they're awful.
This begs a very important question — what, if anything — will Speaker Paul Ryan (R-Wisconsin) do? As Tapper put it in a tweet late Friday evening, everyone should "watch Wisconsin" to see if Ryan would "go through with his event with" Trump on Saturday. Well, guess what? Per an official statement, the once-scorned representative said that he is "sickened" by what Trump said in 2005, and that Trump will "no longer [be] attending tomorrow's event in Wisconsin":
"Women are to be championed and revered, not objectified," Ryan's statement continued. "I hope Mr. Trump treats this situation with the seriousness it deserves and works to demonstrate to the country that he has greater respect for women than this clip suggests."
Considering Trump's official response to the initial story dubbed his comments "locker room banter" and tried to dig up Bill Clinton's past infidelities, it seems Ryan's belated advice is going unheeded. Guess the speaker won't be getting the coveted Trump endorsement after all.