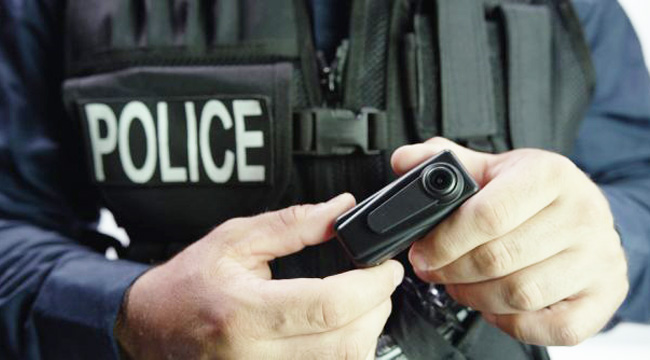 Despite ongoing controversies over police departments' treatment of citizens — especially black citizens — departments in Indiana and Connecticut have recently discontinued their use of body cameras, and the decisions appear to be part of a larger trend. Citing cost concerns, the departments say they can't keep up with new state laws that would require them to store recorded videos for longer periods of time.
The Chief of Police in Clarksville, Kentucky, suspended his department's body camera program at the end of June in response to a new state law that would require departments to store footage for at least 190 days. According to Palmer, the department's current 30-day storage rule costs between $5,000 and $10,000 per year. The new law, which took effect July 1, would have raised costs to between $50,000 and $100,000 in the first year.
The neighboring town of Jeffersonville also shelved its body camera program after Kentucky passed the law. "This has really hit us hard. That's not the kind of thing we budgeted for when we set this year's budget in place," Palmer said.
In Berlin, Connecticut, a similar situation occurred when that state implemented new standards that would require police departments to store body camera footage for at least 90 days. Chief Paul Fitzgerald cancelled his department's test program following the mandate. "Everybody's trying to maintain budgets and that becomes very difficult," he said. "It's the long term costs, of unfunded mandates."
According to ABC, about a third of the country's 18,000 police departments have either adopted body cameras already or are currently testing them. At least eight states beyond Connecticut and Kentucky — California, Georgia, Illinois, Indiana, Nebraska, Nevada, New Hampshire, and Oregon — have laws on the books that dictate how long police departments must hold on to body camera footage.
(Via ABC News)