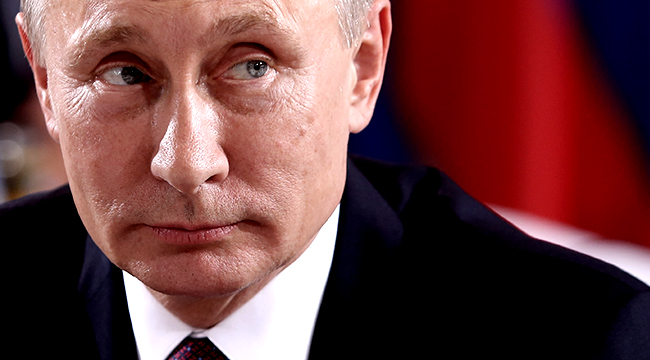 Over the last few days, Russia's diplomats have been thrown out of the U.S. and NATO due to a chemical weapons attack on a former spy on U.K. soil. Russia has apparently chosen to reply in kind by expeling diplomats, heightening the overall geopolitical tension.
Putin has engaged in tit-for-tat, basically. Since 150 of his people are heading home, he's throwing out 150 of everyone else's people. But who's going back to NATO members or the U.S. may be very different from who's returning to Russia, according to the New York Times:
In all, 27 countries have ejected more than 150 Russians, including people listed by their embassies and consulates as diplomats, and military and cultural attaches. Western officials say that many of the Russians are actually spies, and that the expulsions will hinder Russian espionage efforts.
This is not to say NATO and the U.S. don't have spies in Russia, of course, but the Russian intelligence community has spent the last year being consistently embarrassed — most recently with the indictments handed down on the Internet Research Agency, which cited the personal email of one of its spies as part of its case. This also applies to the revelation that allegedly independent hacker Guccifer 2.0, who leaked the DNC emails and communicated with Trump associates, was in fact an agent with the GRU.
On a geopolitical level, this only heightens Russia's isolation from the rest of the world. The country is economically sanctioned under U.S. law, and those sanctions have been getting tighter as the investigation into Donald Trump's ties with Russia deepen and anger among voters grows. Unless much changes in Russia, and quickly, it seems likely the isolation will only increase.
(Via New York Times)