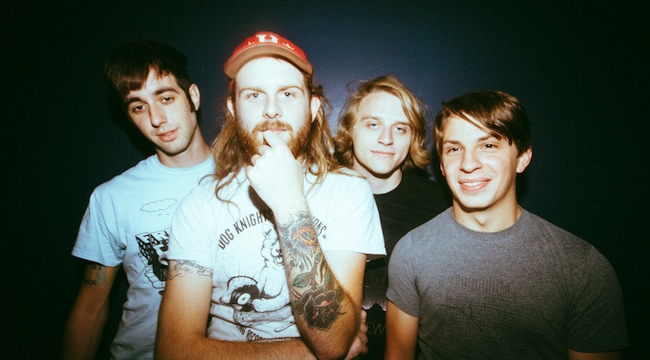 Allegations of sexual assault have ended the farewell tour of Hartford, Connecticut rock band, Sorority Noise. The band had already planned to take a hiatus after finishing this UK leg of their latest tour. However, after Nicole Schoenholz — of One Hundred Year Ocean — made a post to her Facebook on Monday night, everything changed. In the post, Schoenholz alleged a musician with the initials CB assaulted a college friend in 2013. The original Facebook post has since been deleted but on April 11, the accuser herself made a post to the /r/Emo sub-Reddit. In this new post, she detailed the entire experience and called out frontman Cameron Boucher by name. Cameron himself refuted the allegations on his Twitter and in turn, the band canceled the remainder of their tour dates.
The band has released a statement via their Twitter about the incident and their response to it.
"We are aware of the allegation against Cam that was posted on Reddit earlier today. Our team is doing its due diligence and looking into the matter as quickly as possible. In the meantime, we are no longer playing tonight's show in London with The Wonder Years and will be removing ourselves from the remainder of the tour. We are looking after Cam and taking him to receive treatment to ensure his health at this time. It is difficult for us to say more at this moment as the rest of us are doing our best to handle the situation immediately in front of us. We will make an update as soon as we have any more information and clarity to offer. We are sorry to let any of you down and extend our deepest regrets to those affected. Thank you."
Neither Nicole Schoenholz nor the alleged victim has yet to respond to this latest development.