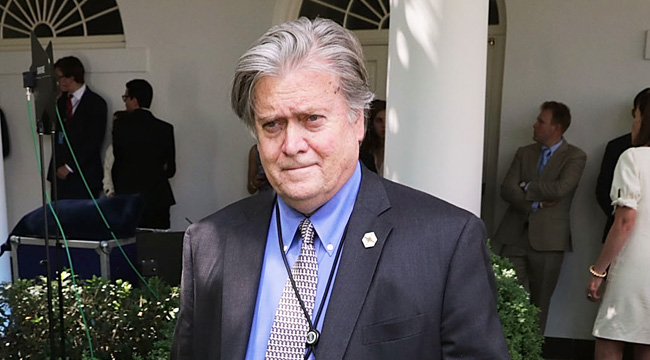 The Paradise Papers might have started as a post-Brexit investigation into British finances, but already they have high-profile Americans in hot water. Trump's Commerce Secretary Wilbur Ross and an associate of Jared Kushner were both revealed to have serious financial ties with Vladimir Putin's family and Kremlin associates. Now those following money have found a link between the bank account of Robert Mercer and Steve Bannon's campaign to take down Hillary Clinton.
Up until recently, the Mercer family was deep in Trump world. Robert Mercer bankrolled the Trump campaign, Breitbart News, and Milo Yiannopoulos. He's since publicly denounced the latter and backed away from Breitbart over revelations that the publication courted actual Nazis and white supremacists. But before all that, Mercer funneled $4.7 million over two years into projects like Bannon's book, Clinton Cash, based on information produced by Bannon's Government Accountability Institute about the Clinton Foundation's financial dealings. The current conservative protests about uranium go back to this book, as did a great deal of campaign criticism leveled against Clinton.
There are 13.4 million separate files in the Paradise Papers, which dropped just two days ago. Given that journalists worldwide are still working on following all the leads from the Panama Papers (one was assassinated for her trouble) this is surely not the last interesting tidbit to come out. It still remains to be seen how information from the Paradise Papers will impact Robert Mueller's Russia probe. And there's a good chance these revelations will spill over into trouble for the likes of Jack Dorsey and Mark Zuckerberg, but that news is yet to come.
(Via Daily Mail & The Guardian)