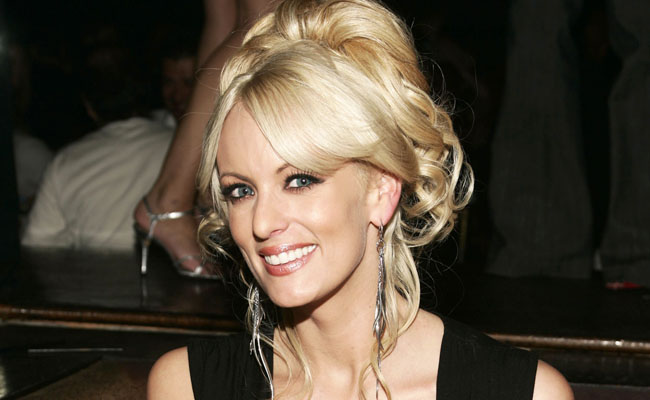 Within Stormy Daniels' revealing 60 Minutes interview about her alleged affair with Donald Trump, she not only revealed that she kept quiet for so long out of fear for her safety, but she also accused Trump lawyer Michael Cohen of being able to make her life "hell" if she didn't sign an NDA for $130,000. Cohen has been a curious figure throughout this saga — he admitted to personally paying Stormy's settlement out of his home-equity line, and now, Daniels has had enough of him accusing her of not telling the truth.
The Washington Post reports that Daniels has amended her existing lawsuit against Trump to also name Cohen, and here's what she's suing him for:
Besides accusing Cohen of defamation, the amended complaint broadens Daniels's contention that the confidentiality agreement was illegal, because it lacked Trump's signature. The new complaint says the payment violated federal laws that impose limits on campaign donations and require those donations to be publicly reported.
As 60 Minutes revealed on Sunday night, Cohen's payment on behalf of Trump might violate campaign finance laws, which could draw him — and possibly much of the Stormy Daniels circus — within the purview of Special Counsel Robert Mueller's investigation. And of course, Cohen is still suing Daniels for $20 million because she appeared on 60 Minutes. Lawsuits everywhere!
(Via Washington Post)