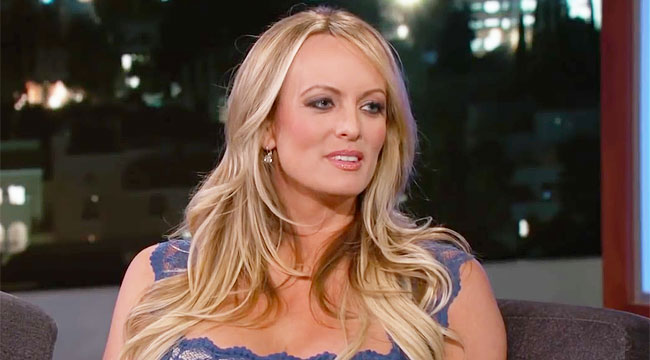 Just days after President Trump was implicated in his lawyer Michael Cohen's payment to adult film star Stormy Daniels — who apparently complained to friends that he had never been reimbursed by Trump — the plot thickens once again. On Tuesday the New York Times reported that Daniels, whose real name is Stephanie Clifford, filed a lawsuit claiming that Trump had never signed the nondisclosure agreement she signed in 2016 to keep quiet about their 2006 tryst, rendering it null and void.
According to the Times, legal genius Trump "purposely did not sign the agreement so he could later, if need be, publicly disavow any knowledge of the Hush Agreement and Ms. Clifford."
Despite not having a nondisclosure agreement in place, the lawsuit says Mr. Cohen proceeded to wire $130,000 to a trust account held by a lawyer for Ms. Clifford. The court documents filed on Tuesday do not make clear when that payment was made.

The lawsuit asks the judge to formally declare that either no agreement was formed, or that, to the extent an agreement was formed, it is invalid. "We fully intend on bringing as much sunlight to this matter as possible," said Michael J. Avenatti, a lawyer representing Ms. Clifford in the suit.
In other words, everybody grab the popcorn, this reality TV show is about to get really good.
(Via New York Times)