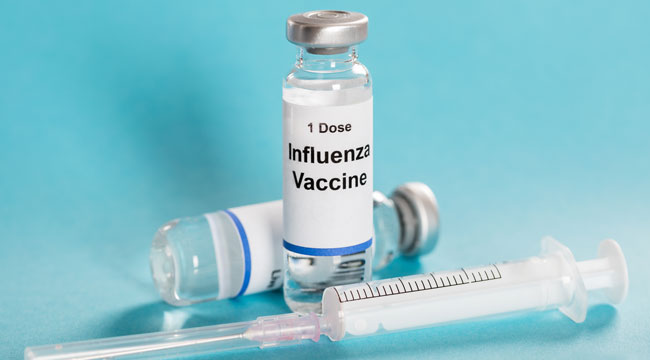 A new study may have discovered a possible link between miscarriage occurring early in pregnancy and the flu vaccine for women who received a specific version of the vaccine two years in a row.
However, experts warn that it's not time to panic yet:
The findings suggest an association, not a causal link, and the research is too weak and preliminary, experts said, to change the advice, which is based on a multitude of previous studies, that pregnant women should get a flu vaccine to protect them from influenza, a deadly disease that may cause serious birth defects and miscarriage. But the study is likely to raise questions about the safety of the vaccine as flu season gets underway.
The Center for Disease Control, which funded the study, said that it was only a possible link and would need to be studied over multiple flu seasons. The researchers need to determine if the vaccine causes miscarriage or if women who were more likely to have miscarriages received the flu vaccine.
However, experts are still recommending that pregnant women get vaccinated against influenza because of the dangers that affliction poses to both them and their babies. Further, "the study had several limitations, including the small number of women who had miscarriages and who received vaccinations two years in a row."
A possible cause for the connection, if it's legitimate, could be that the vaccines were developed after the swine flu pandemic. The vaccines produced afterward protected against strains of the flu that had not been targeted by vaccines before, and the number of pregnant women getting vaccinated also increased. Experts said that the actual exposure to swine flu, and not the vaccine, could have caused the miscarriages. The CDC is already involved in a study concerning three recent flu seasons, but will not have results until 2018 or 2019 at the earliest.
(Via Washington Post & Associated Press)