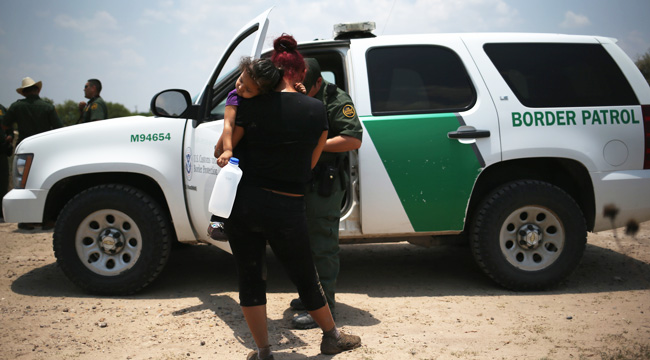 Despite a hunger strike by state representative Victoria Neave, the Texas House of Representatives voted to approve a bill that would ban "sanctuary" cities and jurisdictions in the state and punish law enforcement officers who do not cooperate with federal immigration officers by holding individuals subject to deportation.
The bill also contains a provision where officers can ask about the immigration status of people they legally detain, not just those under arrest. State Democrats attempted to add amendments to the bill that would shield people from the bill's powers at places like domestic violence and homeless shelters and public school events like sporting events, but each failed after party-line votes. Representative Neave, who said she received hate mail during her hunger strike, scored the lone amendment victory: local officers do not have to help federal officers in places of worship.
The debate over the bill lasted over 15 hours and featured Democrats making emotional appeals to their Republican colleagues, but to no avail:
Throughout the floor debate, House Democrats had done everything from warning Republicans against heckling them to shedding tears during floor speeches.
The Texas bill's passing comes after federal failures on new sanctuary cities rules. On Tuesday, a federal judge blocked a Trump executive order that revoked Justice Department grants to cities that did not voluntarily give up their sanctuary city status.
(Via Texas Tribune)