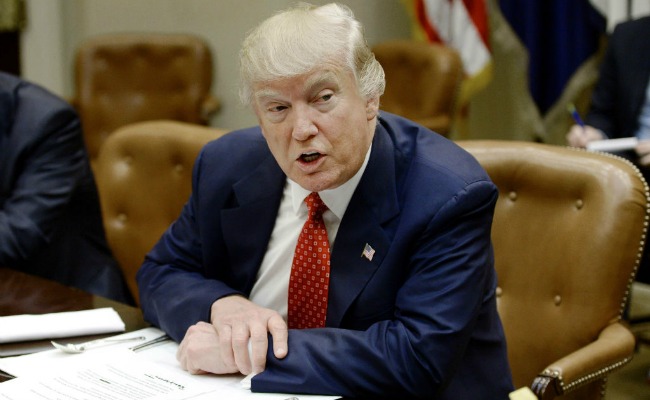 On Wednesday morning, Education Secretary Betsy DeVos and Attorney General Jeff Sessions clashed over transgender rights in schools, unable to agree on whether or not the federal protections should remain in place allowing transgender students the right to use the bathroom of their choice. Sessions advocated for this to become a state by state issue, while DeVos was skeptical of such a sweeping change to Obama's previous order. It was unclear which way Trump would lean on this hot button issue, but ultimately he decided to side with the more conservative members of his party by ruling to rescind the protections in place for transgender students on Wednesday evening.
The Department of Justice and Department of Education issued a letter to all public schools saying they "have decided to withdraw and rescind the above-referenced guidance documents in order to further and more completely consider the legal issues involved. The Departments thus will not rely on the views expressed within them… Please note that this withdrawal of these guidance documents does not leave students without protections from discrimination, bullying, or harassment."
According to the New York Times,
"The new policy overruled the advice of President Trump's education secretary and placed his administration firmly in the middle of the culture wars that many Republicans have tried to leave behind."
This new ruling places the decision for transgender bathroom rights in the hands of the states without federal interference. According to a statement by DeVos, she believes "protecting all students, including LGBTQ students, not only a key priority for the Department, but for every school in America," but protecting transgender students "is an issue best solved at the state and local level." This action leaves transgender students vulnerable to abuse and will make many unable to use the bathroom of their gender identity. Sessions was eager to roll back the civil rights expansions that occurred under the Obama administration in order to supersede two pending court cases that would require lengthy litigation.
(Via The New York Times, Buzzfeed)