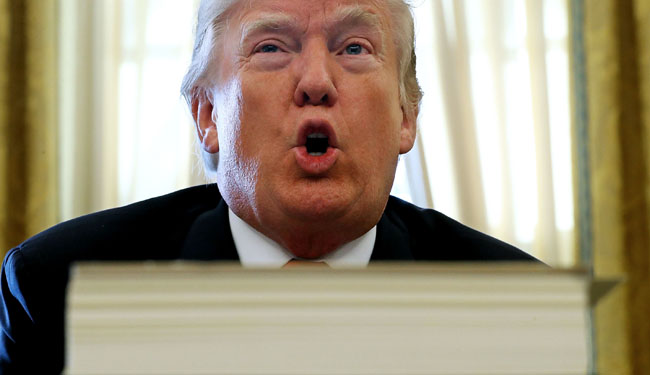 Tensions between the United States and Iran were once again ignited when Donald Trump came out in support of the economic protests currently taking place in several major cities across the country. "Many reports of peaceful protests by Iranian citizens fed up with regime's corruption & its squandering of the nation's wealth to fund terrorism abroad," the president tweeted Friday evening. "Iranian govt should respect their people's rights, including right to express themselves. The world is watching!"
Not surprisingly, this didn't go over well with Iran, and the country's Foreign Ministry spokesman was quoted during a state television report on Saturday as saying, "Iranian people give no credit to the deceitful and opportunist remarks of U.S. officials or Mr. Trump." The president's latest remarks come just two months after he announced that the U.S. would not recertify the Iran nuclear weapons deal, threatening to pull out of it all together.
Trump then doubled down on his remarks on Saturday afternoon by tweeting out excerpts from his U.N. General Assembly address from back in September, where he spoke out against Iran. "Oppressive regimes cannot endure forever, and the day will come when the Iranian people will face a choice," he tweeted after stating that the people of Iran demand change. He then threw in another "The world is watching!" for good measure.
Trump's latest tweets are unlikely to win over pro-government Iranians, who largely blame the U.S. for Iran's economic problems.
(Via AP)