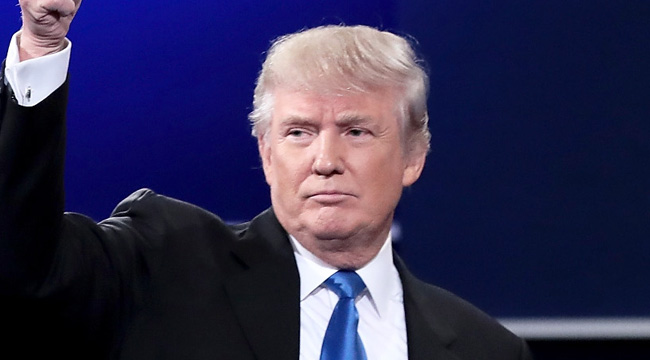 Donald Trump has reportedly tapped Wall Street billionaire Stephen Feinberg to lead a broad review of intelligence agencies. Feinberg's appointment saw immediate criticism since he has no national security experience. Further, the intelligence community is worried that this will change the way they operate.
Feinberg is a member of Trump's economic advisory council and an ally with close ties to Trump Chief Strategist Steve Bannon and son-in-law Jared Kushner. The New York Times noted that Feinberg's possible appointment would be significant:
"Mr. Bannon and Mr. Kushner, according to current and former intelligence officials and Republican lawmakers, had at one point considered Mr. Feinberg for either director of national intelligence or chief of the Central Intelligence Agency's clandestine service, a role that is normally reserved for career intelligence officers, not friends of the president. Mr. Feinberg's only experience with national security matters is his firm's stakes in a private security company and two gun makers."
Trump has recently been lashing out at the intelligence community for the shortcomings of his administration. He blamed "leaks" and the media for the resignation of National Security Adviser Michael Flynn and maintains that new Russia reports are a bunch of malarky. And the feeling may be mutual, as intelligence officers are reportedly withholding information from him, for they feel it will be compromised. So, Trump's hoping to crack down on these issues with Feinberg reportedly leading a board review, although there has been no official announcement yet.
While much the intelligence community is reportedly nervous over Feinberg's possible role, CIA Director Mike Pompeo doesn't seem to be concerned. Although he reportedly feels the review is currently unnecessary, he doesn't see Feinberg as a threat:
"The challenge is less immediate for Mr. Pompeo. He does not see an urgent need for a review of the intelligence community, according to current and former American officials, but sees it as better than the appointment of Mr. Feinberg to a job with actual authority over daily intelligence operations."
Trump's first month in office has seen big changes everywhere, and now he may want to reconfigure the intelligence community.
(Via The New York Times)