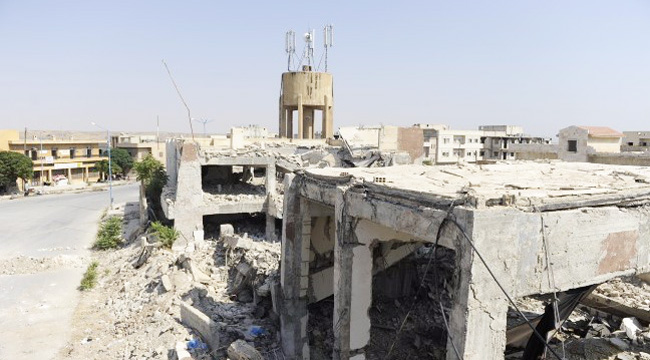 On Friday, a United Nations human rights official described the nightly airstrikes and bunker bombings in eastern Aleppo as "crimes of historic proportions." Zeid Ra'ad Al Hussein cemented what many have already realized in damning terms, for airstrikes across the rebel-held portion of Aleppo have caused significant civilian casualties. Zeid's comments came during a UN human rights special session that was called to determine if there are any violations of the Syrian government offensive that is backed by Russia. Al Jazeera reports approximately 275,000 civilians have been besieged in the city. Zeid continued in his assessment:
"Armed opposition groups continue to fire mortars and other projectiles into civilian neighborhoods of western Aleppo, but indiscriminate air strikes across the eastern part of the city by government forces and their allies are responsible for the overwhelming majority of civilian casualties."
Months of airstrikes have hit a temporary lull, for Russian officials announced they are putting a halt to airstrikes for the time being. The European Union has condemned Russia and Syria for causing incalculable suffering in the city:
"The deliberate targeting of hospitals, medical personnel, schools and essential infrastructure, as well as the use of barrel bombs, cluster bombs, and chemical weapons, constitute a catastrophic escalation of the conflict … and may amount to war crimes."
On Friday, the UN said medical evacuations of eastern Aleppo residents has not begun yet, as the level of security is not where they want to be. Al Jazeera reported France is looking to ask the International Criminal Court to look into "possible war crimes" committed in the country.
(Via CNN & Al Jazeera)