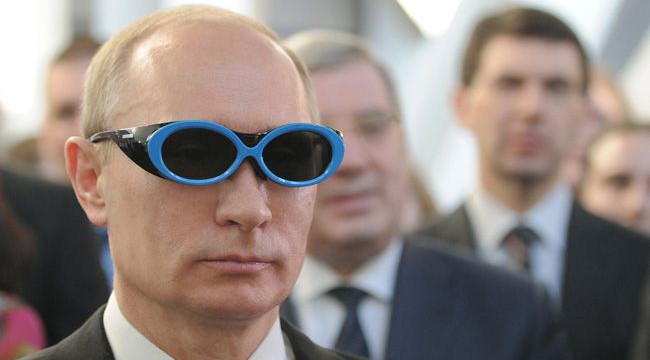 The "Panama Papers" are still raging while those who stand accused struggle to cope with the largest data leak in history. Countless clients of Panamanian law firm Mossack Fonseca find themselves answering questions about tax evasion and suspicious looking offshore holdings. A number of world leaders are embroiled in the scandal, and Russian President Vladimir Putin's looking mighty suspicious after revelations of his $2 billion offshore trail. He allegedly laundered this money through associates, and after nearly a week of silence, Putin addressed the media with denials of his alleged corruption.
Speaking to the media, Putin accuses his rivals of attacking Russia and dropping the papers as "an attempt to destabilize the situation. Putin maintains his innocence and says the papers are a Western plot against Russia:
"You journalists all know what an information product is. So they went through this offshore [material]. Your humble servant was not there, but they don't talk about that. But there's still a job to be done. So what did they do? They make an information product – they found acquaintances and friends. There is a friend of Russian president, he did something, probably, that implies corruption … What corruption? There is none"
To support his claim, Putin referred to a Wikileaks tweet about the Organized Crime and Corruption Reporting Project, which was one of several media organizations that aided in the leak's coordinated research. The tweet states, "#PanamaPapers Putin attack was produced by OCCRP which targets Russia & former USSR and was funded by USAID and [George] Soros."
Putin's alleged fraud appears to be one of the more egregious examples in the papers, but he's not the only world leader in the hot seat. Icelandic Prime Minister Sigmundur David Gunnlaugsson reportedly resigned after several protests, but the country's PR folks said he just stepped aside for the time being. More data from the Panama Papers is expected to drop in May.
(Via The Moscow Times and The Guardian)