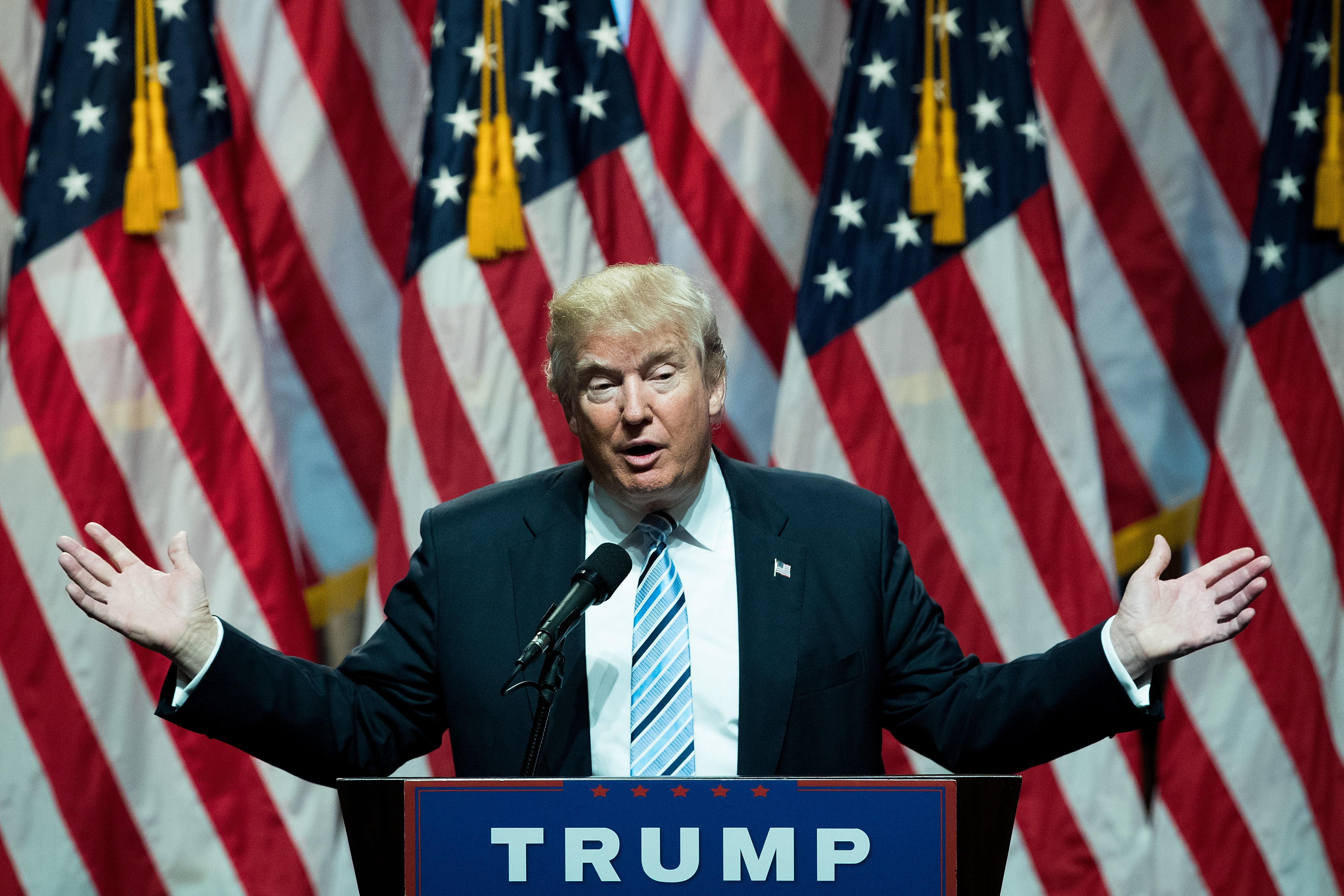 Earlier Wednesday, as is his style, President Trump announced his new pick for FBI director on Twitter.
"I will be nominating Christopher A. Wray, a man of impeccable credentials, to be the new Director of the FBI," Trump said in the tweet. "Details to follow."
As many noted, this seemed rather unusual.
Those details came five hours later when the White House issued a press release naming Christopher Wray as Trump's nominee.
According to The Daily Beast, the "top communications staff, and much of his senior White House team" had no idea the announcement was coming. Trump's staff has been in this boat before regarding the President and his Twitter habits, but today appears to mark a new level of bewilderment for some White House worker bees. Apparently, neither Sean Spicer nor Sarah Huckabee Sanders were told, nor was almost anyone else:
"We woke up to this," one official said. "[Everyone in the White House] should all be used to this by now… This is how [Trump] operates."

While some of the president's senior staff were caught off guard once again, others were simply resigned to the fact that this is now how White House senior staff should expect to craft major strategy and media rollout: Often, by simply reacting to a @realDonaldTrump tweet or off-message public statement, and adapting quickly and accordingly, if begrudgingly.
Also learning of the pick via Twitter? Political allies like Rep. Paul Ryan and Senate Judiciary Committee members Republican Chuck Grassley and Democrat Dianne Feinstein, who will likely lead confirmation hearings for Wray.
The White House recently weighed a plan to have lawyers review Trump's tweets, which could put the President in legal trouble, but that went over like a lead balloon. The President thinks he's his best spokesman, and it appears there's no changing that. At least staffers have a heads up about the upcoming Comey rant.
(via The Daily Beast)