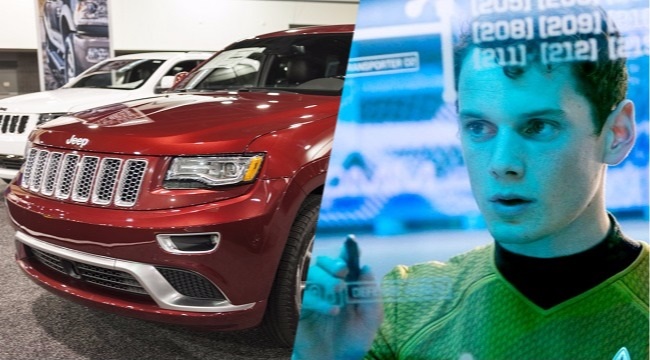 Anton Yelchin's untimely passing at the age of 27 last weekend was described as a 'freak accident' when his 2015 Jeep Grand Cherokee pinned the young actor resulting in his death. Last week, we reported that this so-called 'freak accident' could possibly be related to a recall that Fiat Chrysler issued back in April for Dodge, Jeep, and Chrysler vehicles equipped with ZF eight-speed e-shifters that could potentially cause a vehicle to roll away after they've been parked Now, Vulture states that a class action lawsuit was filed against Fiat Chrysler.
Three plaintiffs are named on the suit which claims that Fiat Chrysler "intentionally covered up a dangerously defective gear shifter in the vehicle. According to Jalopnik, the recall that was issued back in April affected over 1.1 million vehicles with ZF shifters. In the 62 page complaint, Yelchin's death is mentioned often, however to back up their claim 300 other incidents have also been used as well. The suit states:
"Complaints and accident reports have been ongoing since at least early 2015, FCA has only recently initiated a voluntary recall of the over 811,000 Defective Shifter Vehicles in the United States; but to date it has only sent a letter to owners describing the design defect of the ZF Shifter, even though it knows exactly how to fix the problem by looking at what its competitors have done. FCA's unreasonable delay in fixing the defect and its warning letter was obviously too little, too late for Mr. Yelchin, and nearly a million Defective Shifter Vehicles remain in unsuspecting owners' driveways and garages."
Yelchin did have a vehicle that was subject to the recall, however it is unknown if he did have it repaired after receiving a recall notice. The suit is demanding punitive damages, compensation for loss of value to an owner's vehicle, and for Fiat Chrysler to physically replace every shifter or install an override safety feature.
(via Vulture)