Converse has a long and storied history with the NBA and street culture. Throughout the 1970s Converse was the basketball shoe, and while basketball tech has certainly evolved over the last 40-plus years, the old-school Chuck Taylor All-Star look is both iconic and sublime.
Converse rekindled their relationship with the NBA last fall when they released a new Chuck Taylor All Star Collection, and they are taking that rekindled relationship a step further this week. Converse is dropped a new collection in partnership with the NBA dubbed the 'Chuck 70'. The Chuck 70 collection will feature two styles, 'NBA Discovered' and 'NBA City Edition'.
The 'NBA Discovered' line will cost you $125, while the 'NBA City Edition' will retail at $100. To make matters better for sneakerheads everywhere, both models are available today.

NBA Discovered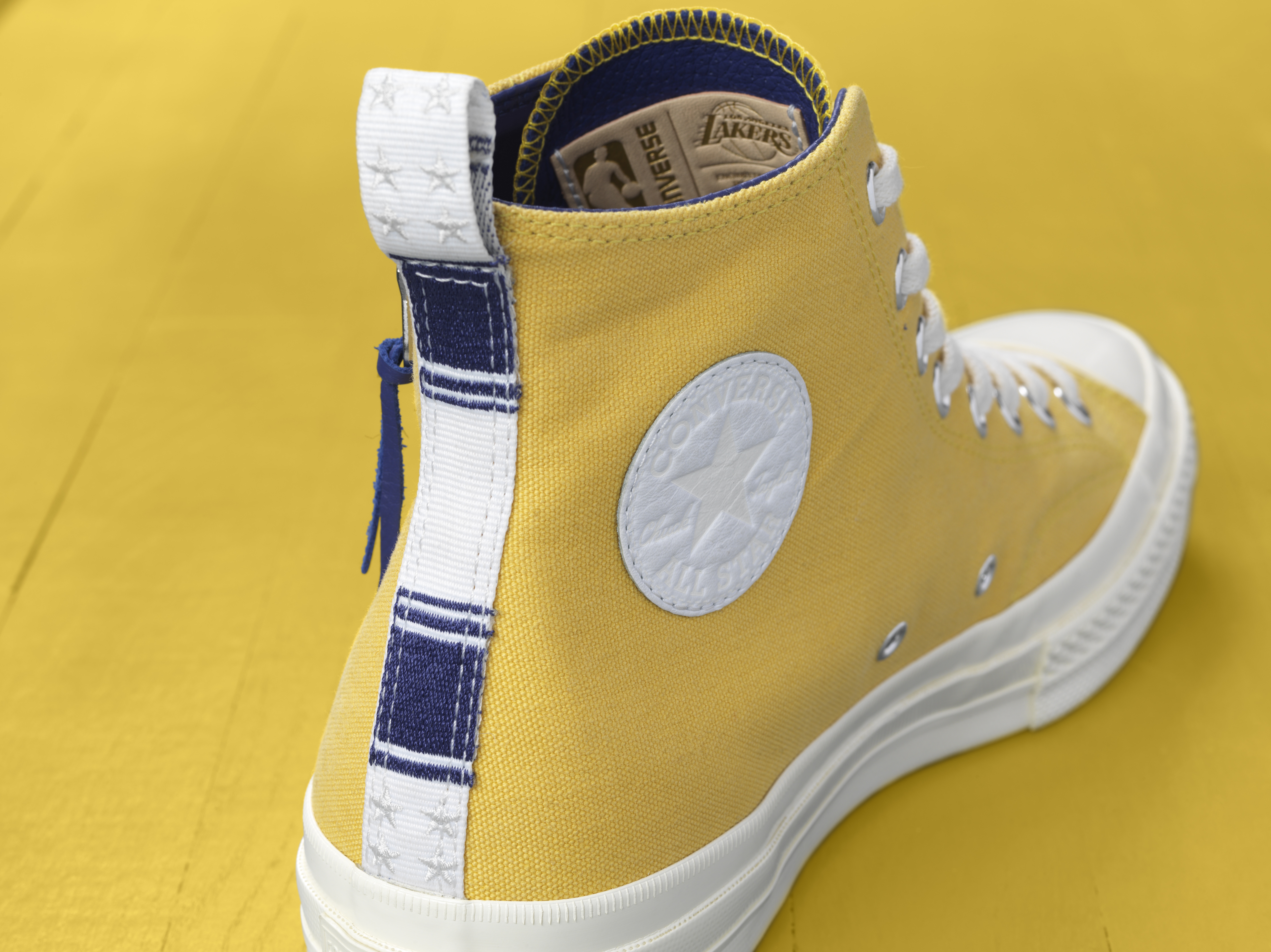 NBA City Edition
The 'NBA Discovered' line features significantly less noise if you're less interested in repping your favorite team, and more interested in some of the colorways you'd only find in a collection like this. Those colors are gorgeous, regardless of how closely you follow the NBA.
The 'NBA City Edition' are obviously less subtle, but also feature a fun nod the Converse we used to know. The 'NBA City Edition follows a similar logo pattern to what we saw out of Converse in the '80s, and these would be a welcome addition to any NBA fan's wardrobe.