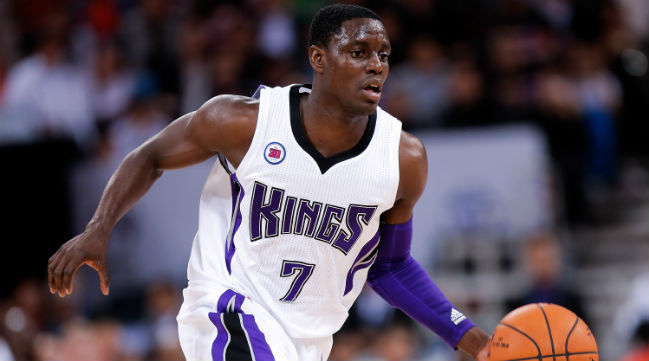 Darren Collison was arrested last month due to an alleged domestic violence incident in northern California. On Friday night, news came out that Collison will face a pair of charges stemming from this incident: one count of domestic violence causing injury and one count of domestic battery of a spouse. Both of these charges are misdemeanors.
According to ESPN, Collison is due back in court on July 11. He was reportedly released on $55,000 bail on the night of the incident. ESPN also has some details on what would happen if Collison is found guilty and what happened on the night of his arrest.
He faces up to a year in county jail if convicted and could face other conditions, such as participating in a one-year batterer's treatment program, the DA's office said in a news release.

He also was charged with one count of driving on a suspended license in relation to a separate incident.

Collison was arrested May 30 after deputies responded to a report of a woman being assaulted inside a Northern California home and found the woman visibly injured.
The NBA has not announced whether it will reprimand Collison, but the last NBA player who was arrested on domestic violence charges – former Charlotte guard/forward Jeffrey Taylor – was suspended for 24 games.