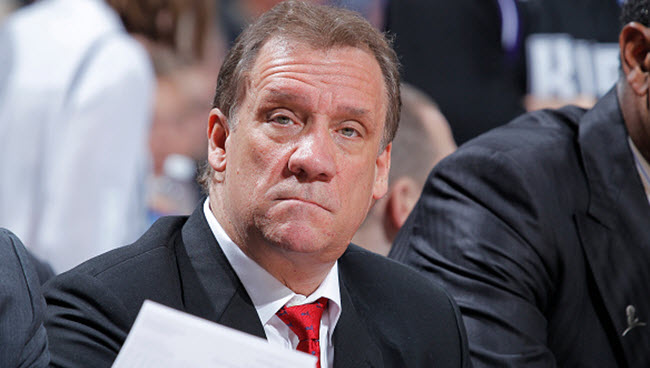 Cancer sucks.
On Sunday the NBA world lost Flip Saunders, a genuine human being who was well-liked by almost everyone he came across in the league. Saunders spent most of his NBA career with the Minnesota Timberwolves from 1995-2005 and then again in 2014. He also had brief runs with the Wizards and Pistons, making three consecutive Eastern Conference Finals in Detroit.
Over the summer, Saunders was diagnosed with Hodgkin's lymphoma and was initially given a good prognosis by doctors. Unfortunately bad news soon followed, and the team announced he would have to step away from day-to-day operations of the team, and ultimately wouldn't return at all this season.
As news of his death spread on social media, players, coaches and several of Flip's longtime friends paid tribute with touching photos and heartfelt messages on Twitter and Instagram.
The NBA lost one of the good ones Sunday.
R.I.P. Flip Saunders.
https://instagram.com/p/9RUr0PNfCE/