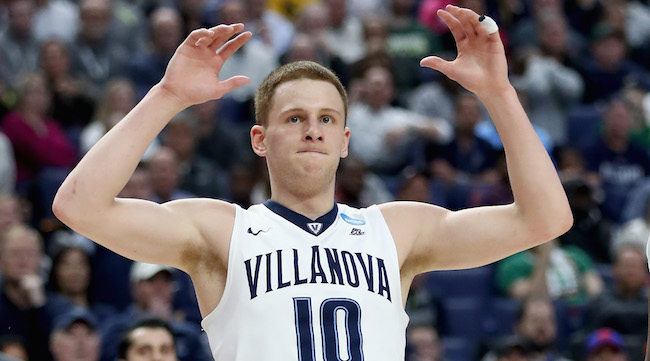 While receiving the No. 1 overall seed in the NCAA Tournament does very little to ensure success in practice, it is an indicator that the Villanova Wildcats were highly respected before the 2017 edition arrived. However, Jay Wright and the reigning national champions fell short of defending their crown and their exit took place within the first weekend at the hands of the Wisconsin Badgers.
For a brief moment in the opening round, it appeared that Villanova could be on the ropes as a No. 1 seed against No. 16 Mount St. Mary's. The underdog Mountaineers shockingly led by a score of 10-2 in the early going and the Wildcats held only a one-point advantage at halftime. From there, though, the better team emerged and Villanova cruised to a 20-point win that appeared to knock off any cobwebs from that early hiccup.
Less than 48 hours later, though, the champs were unseated by a veteran-laden Wisconsin team that was, frankly, under-seeded. The Badgers did not accumulate the requisite "quality" wins to up their tournament positioning to an appropriate point given their overall level of proficiency and that ended up biting Villanova in this spot as they faced a very difficult opponent. Still, it was the Badgers that made the plays necessary to finish up the upset.

Nigel Hayes finished off what became the game-winning bucket with 14 seconds left.
From there, it was down to National POY candidate Josh Hart with the season on the line for the Wildcats. Wisconsin senior Vitto Brown had other ideas, making the defensive play of the game to seal the unlikely win.

Although Nova did have a chance for a final heave:
The Badgers probably shouldn't have been a No. 8 seed and, for quite some time, Villanova will likely lament their match-up. In the end, the big story, however, will be the top team in the field going down before Sunday even arrived.