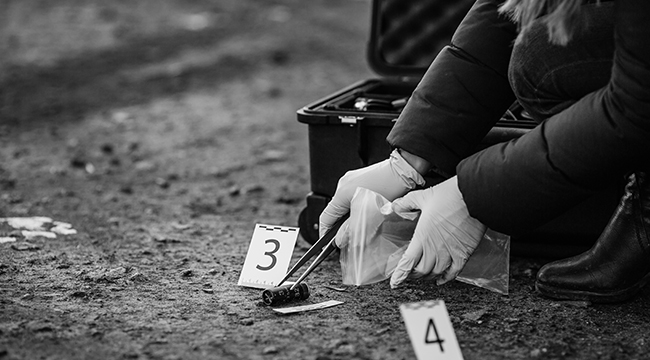 When I was a kid I used to fall asleep listening to talk radio. Later I used to listen to Howard Stern in one ear whenever I had the kind of job that required early mornings but allowed divided attention. I developed weirdly personal relationships with my favorite radio personalities. The way you can take those disembodied voices with you anywhere you go creates a special kind of intimacy you don't get with any other medium.
As I grew up and different kinds of content exploded, especially TV and streaming, I sort of lost touch with radio. Then podcasts and audiobooks gradually started to come back (I used to check out audiobooks at the library on cassette tape, looking for that all-important label, "unabridged"). 2017 felt like the year the dam broke. There were good podcasts before, but post-Serial, advertisers started to see the value in them, and reporters even outside of public radio started doing reporting specifically for the audio medium. Podcasts changed from being fun diversions or one-offs into being seen as a legitimate venue for real reporting. Now there's so much good content out there that you could basically listen 24 hours a day and never run out (great news if you want to go on a meth binge and really clean your house).
Here, I'm picking a few of my favorites from this year. Keep in mind, these aren't what I would call my "perennials," those shows I listen to every week or whenever they come out with a new episode (a brief list: This American Life, Chapo, Reply All, Hardcore History, My Favorite Murder, WTF, etc. etc. — and yes, I have a podcast). These were shows that I discovered and binged in 2017. Additionally, they're shows that weren't just binge-worthy (though that's a necessary prerequisite), but "important" in some way, offering insight into the past or the present, or just staying with you in some way.
And as much as a podcast freak as I am, this was by no means everything. It's still a little hard to hear about great podcasts, so if you know of one, let us know.
11. Revisionist History
Malcolm Gladwell frequently gets dunked on for writing the kinds of pop-psychology, quasi-futurist books that your middle manager likes quoting, often rightfully so. I've never read one — mainly for the reasons previously stated — but I can tell you that his podcast is worth a listen. Sure, there are episodes in which Gladwell seems to have a weird hair up his butt — the episode about country music comes to mind — but others, like Miss Buchanan's Period Of Adjustment, about "integrated" education in the wake of Brown V. Board of Education, describe some of the forgotten legacies of the Civil Rights movement — absolutely necessary for understanding the current moment. He doesn't depict history as a long march of progress, but as a series of events, often with some unintended consequences.
In fact, for a guy mostly known for "great man" books, Revisionist History doesn't do "great man" history. Honestly, go listen to that episode and tell me it's not great. And if I'm being honest, I like some of Gladwell's hair-up-his-butt episodes. The McDonalds Broke My Heart episode, about McDonald's switch to vegetable oil for reasons of bunk science, feels like it was made just for me.
10. Reveal
Hosted by Al Letson, Reveal does both in-depth reporting on current events, explaining those kinds of stories that need some parsing — as in their Paradise Papers episode — and the kind of true crime potboilers that other podcasts would stretch into an entire series, like their recent episode about a guy who spent more than 20 years in prison over a dubious arson conviction. Some episodes are long, some are short, but all of them are nicely produced and reported. They seem like they're as long as they need to be — no reason to be bound by arbitrary rules, that's why podcasts are still such an exciting medium. Reveal is doing some of the best reporting around in any medium.
9. Uncivil
I discovered Uncivil through another solid Gimlet podcast, Undone, and it's always good for a listen. It's essentially a history podcast dedicated to some of the lesser-told stories of the Civil War, like a newspaper printer who turned to making counterfeit Confederate currency, or a female civil war reenactor fighting for women's rightful place in history. Serialization and history turn out to be a great match yet again.
8. Embedded: Trump Stories
NPR's Embedded probably deserves more than one spot on this list. Earlier this year they did a short run of episodes about the backstory of various famous police shootings. That was pretty great, but then in the Fall they did a run of episodes from Donald Trump's past and investigating some of the people closest to Trump, like Steve Bannon and Jared Kushner, that was even more binge-worthy. I don't know which episode to recommend first, the one where an ex-Apprentice producer describes the existence of tapes that would make Trump's Access Hollywood tape look tame (we can now add "The N-Word Tape" to "The Pee Tape" in terms of infamous incriminating yet-to-be-released Trump material) or the episode about Jared Kushner and his family's legacy of shady grifting. What a mess. Check it out.
7. Dirty John
Dirty John, from Wondery and the LA Times, definitely leans more towards guilty pleasure than required listening, but oh what a guilty pleasure it was. Telling the story of a con man named John and his impact on an Orange County family, it's hard to say what was more compelling — Dirty John being a hilariously immature psychopath (he was a 55-year-old man who played Counterstrike all day and a valor thief who praised American Sniper because "that's how it really was over there"), or the terrifying slice of Orange County life (the girl describing her love of CSI and The Walking Dead, my God…). The prose is often overly purple, but the investigation was fascinating, and all put together, it made for an irresistible schlock-listen — sort of like a true crime, audio-only version of that OJ show.
6. The Pope's Long Con
Speaking of con men, The Pope's Long Con, from the Kentucky Center for Investigative Reporting, told the story of one colorful con man who managed to get elected to Congress, Danny Ray Johnson, who ran a rowdy biker church and had falsely claimed to have been a White House chaplain and central player during the LA Riots and 9/11, among other places. He was also known to share racist memes about the Obamas during his campaign. The show ends sort of abruptly and I wish it had more episodes, but that tends to happen when your subject commits suicide the week of release over molestation allegations. Now that's impactful reporting.
5. Crimetown
If you liked HBO's The Jinx, you'll probably like Crimetown, from two of the creators of The Jinx. This time their subject is Providence, Rhode Island, and its mobbed-up former mayor, Buddy Cianci, along with all the mafia guys who played a role in the story. It really has everything — murder, organized crime, corruption, sex scandals — and even if it didn't it would be worth it for the accents alone. (I also interviewed Leah Carroll, whose mother's murder was an offshoot of the Crimetown story and fascinating in its own right).
4. Mogul: The Life And Death Of Chris Lighty
If you combined HBO's The Defiant Ones with one of these true crime podcasts you'd probably get something like Mogul. Ostensibly about the tragic death of hip-hop mogul Chris Lighty, it's also a wonderfully entertaining historical journey through the origins of hip-hop, featuring cameos by more hip-hop celebrities than you can count (Warren G being my personal favorite — I could've listened to 10 hours of that guy). It's hard to say whether Crimetown or Mogul combined more things I love into a single podcast.
3. S-Town
From the makers of Serial and This American Life comes S-Town, the most famous of the bunch. You probably knew this one here. The story of a murder and a mad clock restorer in small-town Alabama, in the end it's probably more addictive than important, but that's okay because it was such a perfect southern gothic. I've never heard a podcast that felt like a Harry Crews novel. It was also funny in the most unexpected places, full of memorable lines like "We always knew he had a little sugar in his tank."
2. In The Dark
Technically In The Dark came out last year, but I'm including it anyway because this was the year I discovered it and anyway it's so good that it deserves an exception. From American Public Media, In The Dark tells the story of Jacob Wetterling, a famous stranger-danger child abduction case from 1989. While that may sound like niche true crime, it turns out to be so much more: a story about the shocking lack of oversight of our frequently inept local Sheriff's departments (something Jeff Sessions wants to chip away at even further, by the way), not to mention the origins of the "stranger danger" hysteria in the early 90s and all the disastrous unintended consequences that went along with it, including our current sex offender laws. There's a reason this show won a Peabody.
1. The Butterfly Effect
In the same way In The Dark is sneaky relevant, Jon Ronson's The Butterfly Effect (which I profiled earlier this year) from Audible, is about so much more than its ostensible subject — the advent of free porn sites. Granted it's fascinating as that alone, but it's perhaps even more relevant as a cautionary tale than it is as niche exoticism. Worried your job might get pivoted? That already happened in porn. The pattern, where a huge windfall of venture capital (which is sort of like crony capitalism in a new suit) can reshape an entire industry (driven by investor whims more than consumers) seems to be repeating itself in other areas, it just happens to be more lurid in porn.