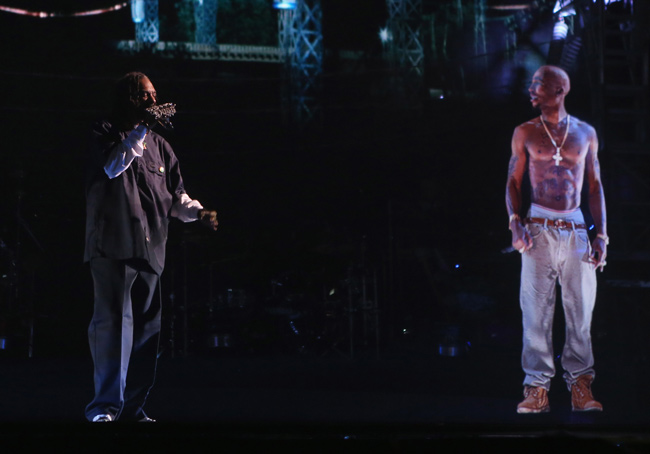 With a Biggie biopic already released in 2009 and an NWA biopic currently being shot, a Tupac biopic seems like the next obvious step. Until recently, Boyz In The Hood/2 Fast 2 Furious director John Singleton was set to direct one written by Jeremy Haft and Ed Gonzalez. That is, until Variety reported last week that Singleton had left the Morgan Creek project over creative differences. Singleton himself elaborated on some of what those differences were on his Instagram account.
Real talk! The reason I am not making this picture is because the people involved aren't really respectful of the legacy of Tupac Amaru Shakur. I won't say much if you want you can read my articles in Hollywood Reporter on authenticity in Black Storytelling … To Pac's real fans just know I am still planning a movie on Tupac … It doesn't matter what they do mines will be better… Tupac was much more than a hip hop artist … He was a black man guided by his passions … Of most importance was his love of black people and culture … Something the people involved in this movie know nothing about… Real talk! How you gonna make a movie about a man when you suing his mother to get the rights to tell his story?! They have no true love 4 Pac so this movie will not be made with love! And that's why my ass isn't involved ! If Tupac knew what was going on he'd ride on all these fools and take it to the streets… But I won't do that … I'll just make my own project. What Yall think about that?!!
I don't know, maybe this is a good thing. We already treat Tupac like he was Jesus enough, I'm not sure a director with immense respect for Tupac's legacy making a film "for Tupac's real fans" is what we want or need. And John Singleton's 30 for 30 episode about Marion Jones was the worst 30 for 30 probably for  similar reasons. He didn't seem to ask any questions tougher than "So, Marion, tell us why you're so great and yet so misunderstood?"
I mean, I love Tupac, but let's not pretend one of his best songs wasn't about murdering everyone's kids.