This week in this special Presidents' Day edition of This Week In Posters, we begin with Blockers, which basically looks like if Cards Against Humanity was a movie. John Cena as the dorky dad? Hard pass. Also, it looks more like T-blocking than C-blocking, since the kids are all girls. I guess it depends where you block from.
[posters via IMPA]
I appreciate the Grindhouse approach, and I like that they used a freeway to make the diagonal instead of just tilting Bruce sideways. That being said, unless this is heavily satirical it seems like a terrible time to release a movie about an angry white dad killing inner city minorities.
I wish more movies would use the ol' "headhunter POV" poster style like this. Also, Aardman has the best character design. That goofy pig cracks me up every time I look at it.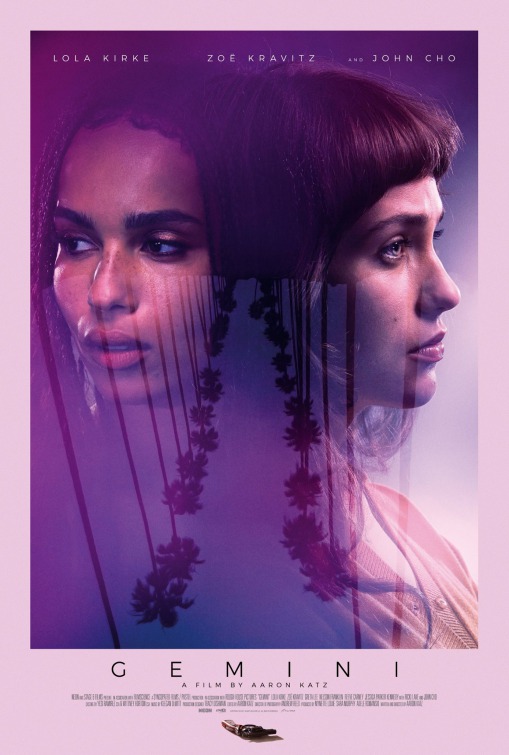 Whoa. This is a combination of like six different poster clichés made interesting. We've got trees, palm trees, the Siamese twin, and silhouettes. Only the Siamese twin makes sense because it's called "Gemini," and they actually did something interesting with the trees. It's so good I stared at it for five minutes before I noticed the gun.
Jesus Christ, there's still another month before this comes out? Why don't they just push it back a year so they can keep torturing me with a million more of these dumb posters?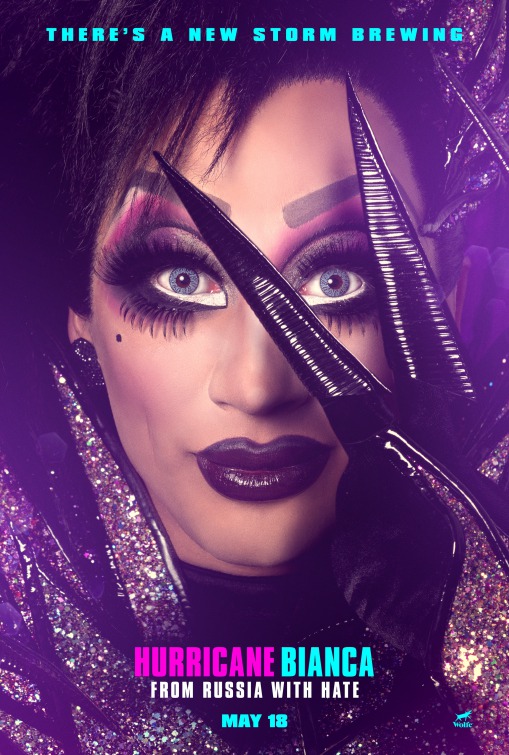 When I read that "new storm brewing" tagline part of me hoped this was for an X-Men movie. Anyway, I'm intrigued and a little scared, which was surely the point. Effective poster, though a title like "Hurricane Bianca: From Russia With Hate" does most of the work for you.

"From the producers of Harry Potter… DIRT. FLYING. EVERYWHERE."
And maybe some sparks too? I'd be curious to trace where the "dirt flying everywhere" trend started. This also has the "between two legs" trope.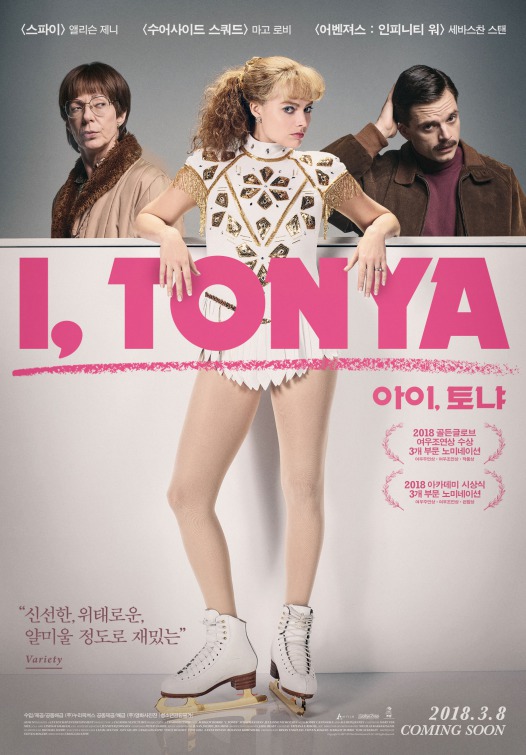 I'm too color blind to tell if they tried to match the fingernails with the title font. This one isn't as good as the French posters where she's stubbing out a cigarette on her skate, but, you know, it still has attitude. This Summer! Beautiful people acting tacky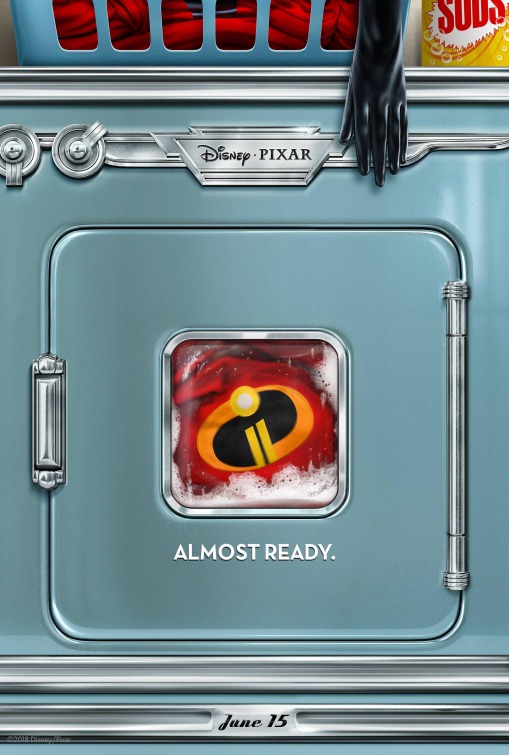 Come on, who has a washing machine like that? And a soap brand called "suds?" I'm callin' BS, Pixar. What is this, the future 50s?
They're really taking the whole "cleaning up the uniforms" concept and running with it, aren't they? Eh, it works.

In case you can't read the writing, these posters are for The Leisure Seeker, with Donald Sutherland. It probably won't play at your local multiplex, but that clearly didn't stop the poster designers from working their ass off. This is inspired.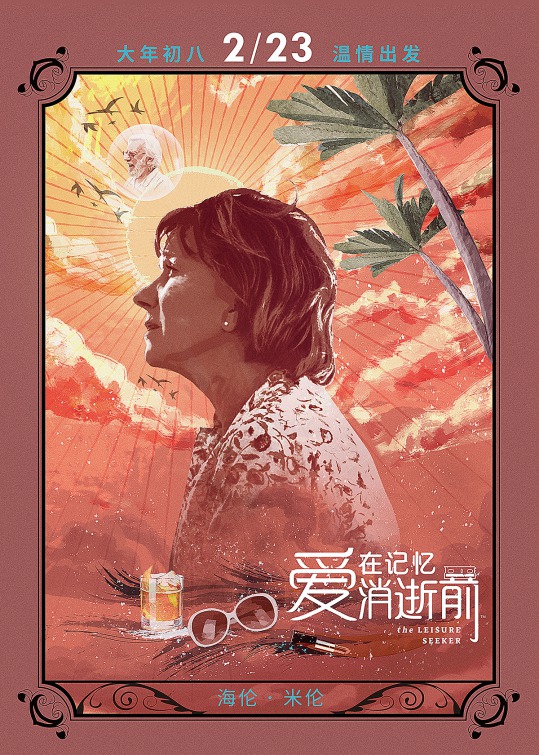 This is the artsiest conception of Margaritaville I've ever seen. These are great. I would hang this on my wall. Maybe my bathroom wall. I think you look at this and it makes the air smell better.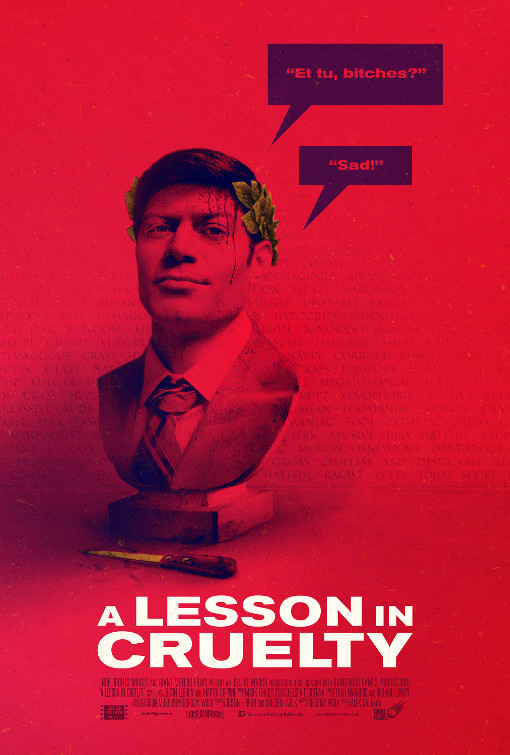 Looks like A Lesson In Cruelty ran with the Caesar concept. Except… I don't really understand what it means? There's a Trumpy frat guy, and he's Caesar, and… yeah that's all I got. So, you guys gonna see that Trumpy frat guy Caesar movie this weekend? Cool, cool.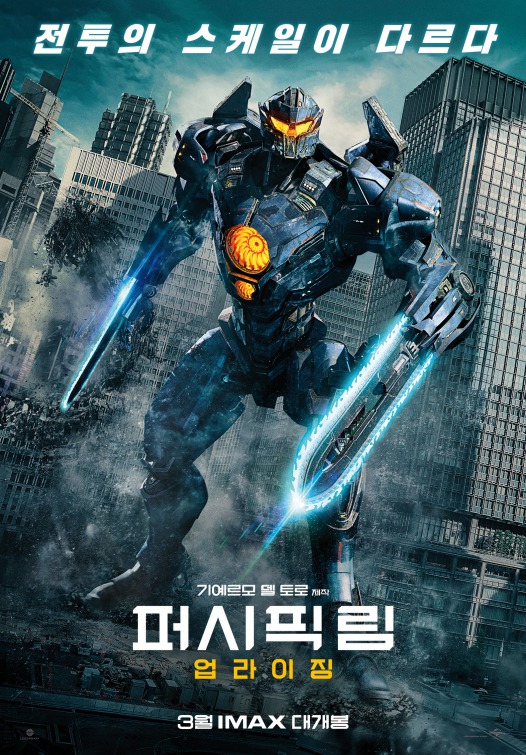 Damn, the robot really turned that city sideways, didn't he?

There's no chance the movie is going to be as good as this poster.
Lady, I don't want to freak you out or anything, but I'm pretty sure that rabbit is planning your murder.
Wait, is that a DeLorean in the middle there? Of course this dumb movie has a DeLorean in it.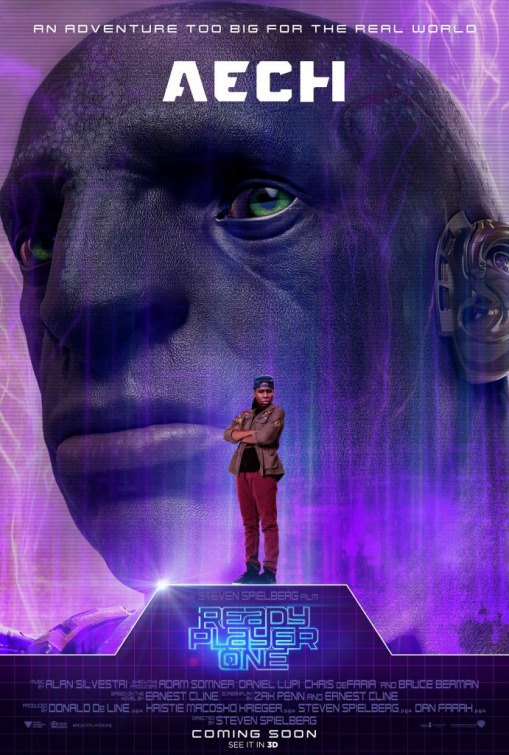 Oh, I get it: the characters pose with their avatars. They're going to be in the Matrix built by Comic-Con nerd for half the movie, I can't wait.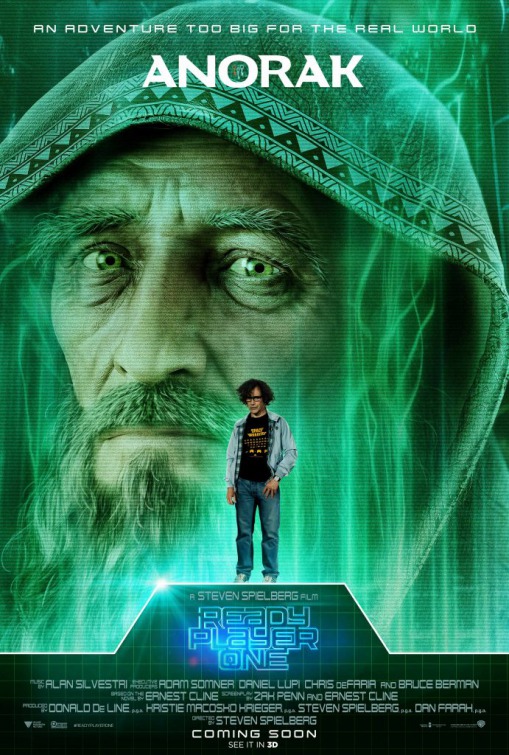 Finally, a nerdy guy depicted with glasses and wild hair and a novelty t-shirt, this could change everything.
Confession: Pretty sure I have that jacket.

Oh wow, is one of the nerd crew a cute redhead who inexplicably hangs out with them? Who could've guessed? I wonder if someone will have a crush on her.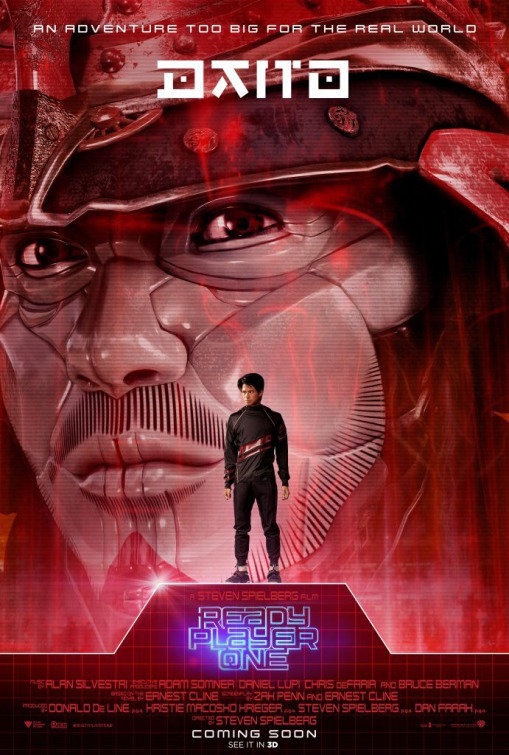 Is that a black jumpsuit with a stripe down the middle? Cool.
Nice pose. He's like if Rocky was desperate for a wedgy.
Christ, how many characters are there? One of them is a little kid?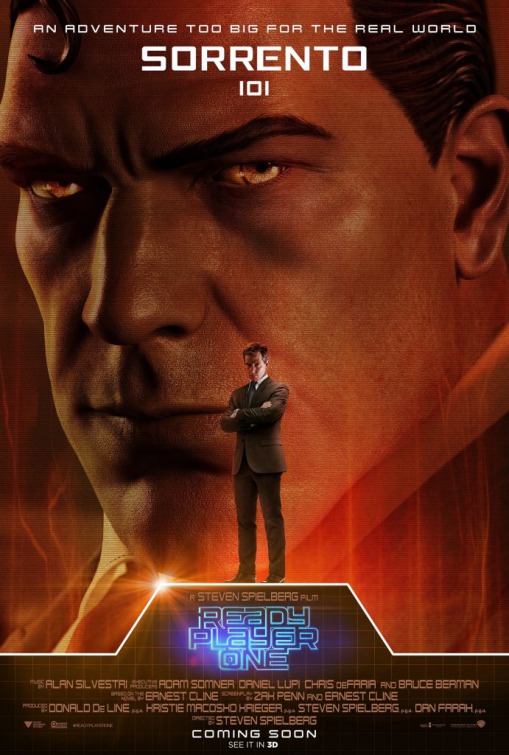 I just noticed that they all get their own title fonts. I hope 45 minutes of the movie is just them designing their avatars.
I'll give them this: I think those are the longest pull quotes I've ever seen on a poster.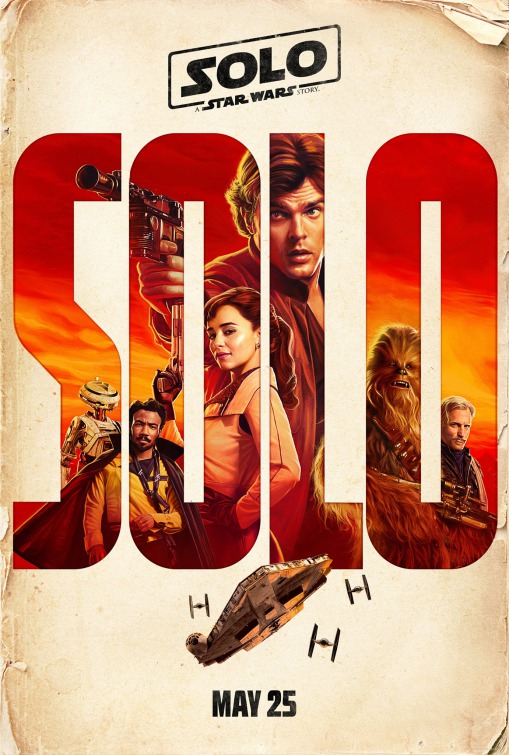 Emilia Clarke still looks like she's in a different movie than the rest of them, but Lando's cape is so boss that hardly anything else matters.
Oh hell yeah, I always wear my knuckle wraps and MMA gloves when I go off shooting, or I just want to have a reflective hoodie moment with my gun.
I had to look up Kevin Sizemore because I was excited to find out if this movie had Eric Roberts and one of Tom Sizemore's relatives. Kevin and Tom don't seem to be related, but I did find a doozy of a self-written IMDb bio.
Waylon Kevin Sizemore is a small town guy who continues to stay true to his roots. Born and raised in the small town of Princeton, WV to a middle class family and one older brother, Sizemore was cast in a Maxwell House Coffee commercial his senior year of high school, and knew at that point he wanted to be an actor. He attended The Art Institute of Pittsburgh and received a degree in communications while moonlighting as an extra on films. After graduation, Sizemore lived in 5 states in 5 years doing plays, commercials and learning as much as he could about the business. The summer after studying at the American Academy of Dramatic Arts, he decided to make Los Angeles his home away from home.

On the small screen, Sizemore is known as Anthony, the US Air Marshall on the Emmy nominated series Fear the Walking Dead: Flight 462 (2015), as well as the hot headed Gary Humphrey on the series Resurrection (2014). He's created many memorable characters on shows such as Rizzoli & Isles (2010), Under the Dome (2013), Drop Dead Diva (2009) and Weeds (2005) to name a few. On the big screen, Sizemore is remembered as the energetic Coach Jerry Stearns from the football movie Woodlawn (2015). Over the years, Kevin has gained a reputation for playing characters with a checkered past and individuals who are emotionally wounded that struggle to find peace within, he also has a unique ability to have audiences love to hate his characters.

In 2016, Trew Calling (2017) marked the first feature that he co-produced under GKg Productions. Since then, he has co-produced the action adventure indie film Intensive Care (2018) and the holiday film Believe (2016).

Kevin is married to Gina Lombardi Celebrity Personal Trainer, Author of the Deadline Fitness and TV Host. Their son, actor Gunnar Sizemore is known for his role as Micah Brenner on Nashville (2012) and many voice characters for cartoons.
Is there also a trivia section? Oh you better believe it. Anyway, reading between the lines here, I'm guessing Submission is a faith-based movie. The title has a double meaning, get it? "In a fight with evil, Jesus didn't tap: Jesus taps you."
Also "Gunnar Sizemore" is an amazing porn name.
Where is Kyra? Probably behind that blurry thing. Get out of the way, dude, we're trying to find Kyra.