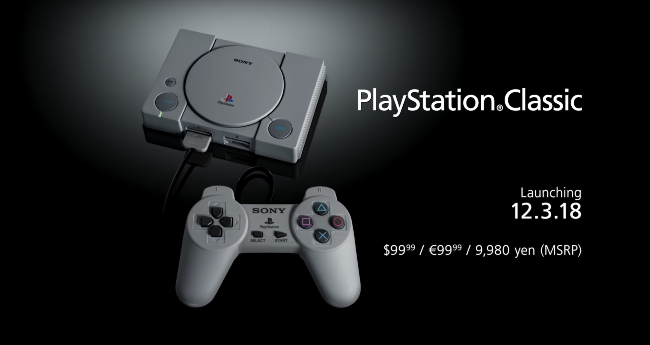 The original PlayStation brought console gaming into the compact disc era, and Sony is celebrating that by launching a new PlayStation filled with some of the console's most beloved games, just in time for the holiday season.
Sony announced the PlayStation Classic on Wednesday, giving the 25-year-old console new life in a familiar, but smaller, package. To be specific, it's been billed as 45 percent smaller than the original PlayStation,
The PlayStation Classic also comes with a pair of "replica" controllers and 20 classic PlayStation games. The device, thankfully, has the all-important HDMI port built in the back, so hooking it up with your favorite HDTV should be relatively easy.
Sony said the device will cost $99 and will be released on December 3, just in time for the big holiday push. While Nintendo's retro console releases have been gripped with shortages, there's no telling how Sony will be able to stock this release. There's also no specifics about the 20 games Sony will have preloaded on the console, though it did share a brief list and include some highlights from said games.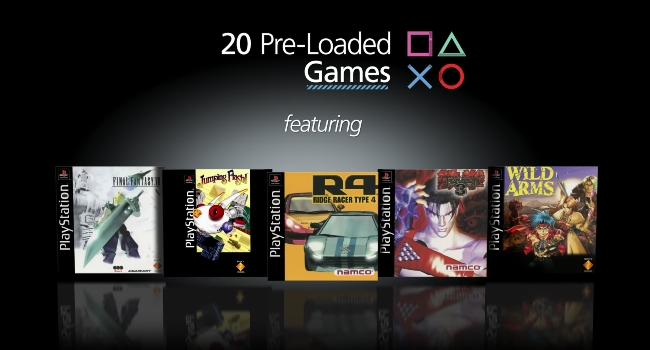 The biggest name on the list is Final Fantasy VII, as basically everyone who owned a PlayStation wants to swing Cloud's gigantic sword once more. That alone might be enough to warrant the purchase of the smaller retro machine, but a full list would be nice here.
The only thing that might make nostalgia-heavy gamers wary is that PlayStation graphics have, uh, not looked so great on today's screens, even when given a port on a modern Sony gaming console or the Nintendo Switch. But it's safe to assume that Sony is working out the kinks on the graphics here and will make the games they pick look good in this format.