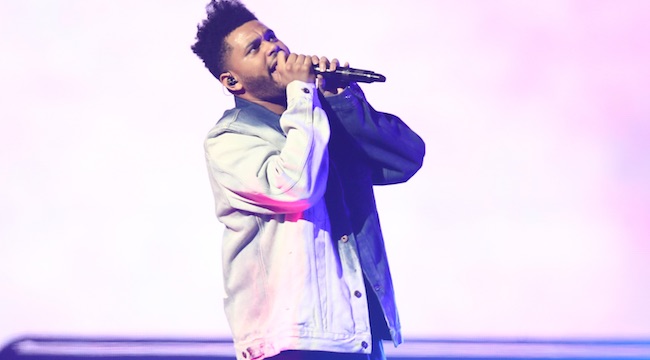 The last time we heard from The Weeknd release-wise was with his My Dear Melancholy EP that he dropped earlier this year. The 21-minute release was welcomed, but it wasn't a full album by any means. The last time fans got one of those from The Weeknd was with his 2016 record Starboy. It looks like that's going to change soon, though: The Weeknd was performing at Hxouse Live in Toronto on Tuesday night, and he told the audience that the city has him feeling motivated, and that he's working on his next album.
"Being in Toronto these past two days, I haven't been this inspired in years," he said. "I want you guys to be the first to know that I'm working on my new album. Chapter 6 coming soon."
It's possible that Chapter 6 is the title of the new record, but The Weeknd has also historically referred to his albums as chapters. For example, ahead of the release of his 2015 record Beauty Behind The Madness, his Twitter bio read, "Chapter 1: Trilogy | Chapter 2: Kiss Land | Chapter 3:."
He later added a bit of clarity about his new record, hinting in a tweet that it might be a longer album: "Some chapters are smaller than others. Not this next one though…"
The Weeknd's most recent appearance was on Belly's "What You Want," and he also featured in the song's post-apocalyptic video.