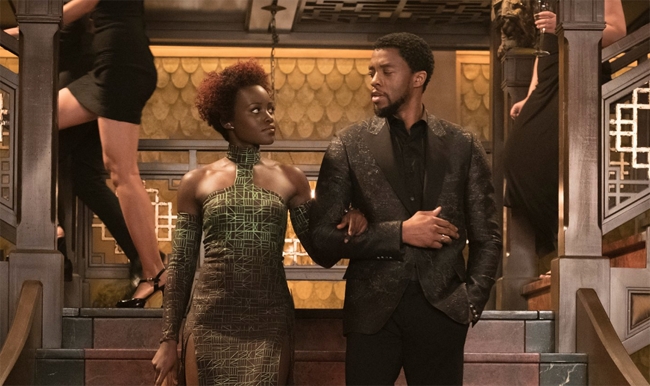 Black Panther is already getting some high praise following its premiere and is stuffed with talent at all ends. It seems set to continue the current streak of great Marvel movies following Thor: Ragnarok and also represents a rich corner of the Marvel Universe that hasn't been given spotlight in the past. That said, it almost added a little more Marvel history to its runtime according to director Ryan Coogler.
In a chat with CinemaBlend during the press day for Black Panther, Coogler mentioned that the original plans almost included another young Marvel hero with ties to the origins of Captain America:
Crazy enough, for comic book fans, we toyed with the character Patriot for a little bit. Early on we were interested to get our hands on him, Joe [Robert Cole] and I, but that ended up going away so we could focus on Wakanda a little more.
Patriot, also known as Eli Bradley, is a character introduced in Young Avengers back in 2005 and was the grandson of the man who followed Captain America as a "super soldier," Isaiah Bradley.
The character has ties to the series Truth: Red, White, And Black from 2003, revealing that the experiments that turned Steve Rogers into Captain America didn't end with him. Bradley was the only survivor of a black regiment used as test subjects to recreate the super soldier serum. With some comic book storytelling, Bradley spawned two more characters with similar qualities: his genetic son Josiah X and grandson Patriot.
From there it gets even more convoluted, but the inclusion of the character would've possibly taken the MCU into some new directions from what we've seen, you can't deny that. But it is also a lot of ground to cover and Coogler already had a full slate. As he tells CinemaBlend, the characters that made it in the final film were all there in the beginning and each needed to be fully fleshed out:
The ones that you see were kind of always there. M'Baku, Killmonger, T'Challa, Nakia, Okoye, Shuri, Ramonda, Klaue, Everett Ross… they were always in every draft. So we had to make sure that they all had arcs, and it had something to do with that.
Who knows if we'll ever see the character pop back up in the future. If Black Panther turns out to be a success, we could always see Marvel take more chances with their films. Then again, if we're adding characters from the Fox franchises after the conclusion of Avengers 4, there might not be any room.
(Via CinemaBlend / ComicBook)