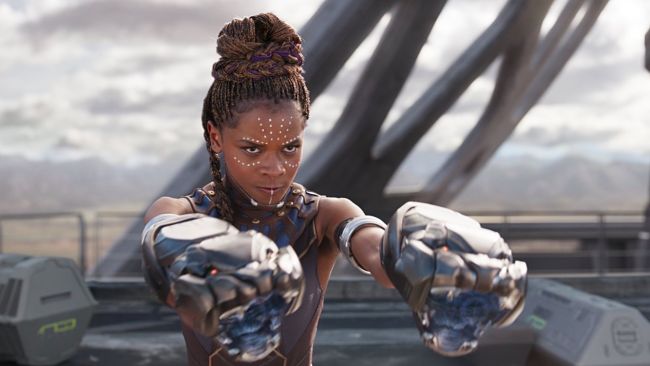 Earlier today, we went through all the box office records Black Panther — which had the fifth largest domestic opening weekend ever, and has already made more money in a week than Justice League has in 91 days — has broken. There's biggest February opening ever. Biggest opening for an African-American filmmaker (Ryan Coogler). Biggest Monday ever. And so on.
That's what Black Panther has done. Here's what it could do this weekend.
After a record-smashing opening last weekend, Disney and Marvel's Black Panther enters its second weekend looking to become only the fourth film to ever top $100 million in its sophomore frame… At this time we're anticipating a -41% drop for the three-day weekend, looking at a performance around $120 million, which would be the second largest second weekend ever and put the film's domestic cumulative right around $410 million by the end of the day Sunday. Should it hit these marks it would also join Jurassic World as the second fastest to reach $400 million. (Via)
The only other movies to crack $100 million-plus in weekend two: Star Wars: The Force Awakens, Jurassic World, and Marvel's The Avengers. (For reference's sake: 2017's highest-grossing movie, The Last Jedi, "only" made $71.5 million.) And a $120 million performance would have the film second only to The Force Awakens' $149.2 million. Black Panther doesn't have much competition at the box office until A Wrinkle in Time on March 9, so expect more "Disney has enough money to buy all the vibranium" posts to come.
(Via Box Office Mojo)