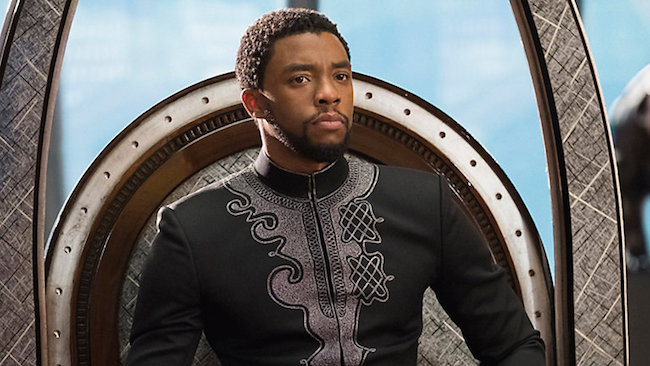 Never doubt the might of T'Challa. Marvel's mighty Wakandian blockbuster Black Panther has been tapped as the film set to break Saudi Arabia's 35-year long cinema ban.
Last December, it was announced that cinemas would return to the kingdom (a symbol of Saudi Arabia embracing less conservative practices with Crown Prince Mohammed bin Salman visible in reforms) and AMC are planning to open dozens of theaters in the near future. According to Variety, Black Panther will mark the change in cinematic practice with a gala premiere on April 18 in a ritzy AMC-branded movie theater in Riyadh boasting "more than 600 leather seats, on orchestra and balcony levels, and marble bathrooms." At a guess, there's probably not an arcade with malfunctioning Marvel vs Capcom titles, but one can dream.
The lifting of the previously held ban does not mean films that get screening will arrive uncut. As the Saudi Press Agency noted when the Ministry of Culture announced the issuing of licenses for cinemas last year, motion pictures will still have to adhere to certain cultural expectations.
The Ministry added that the contents of shows will be subject to censorship according to media policy standards of the Kingdom, stressing that will be in line with values and principles in place and do not contradict with Sharia Laws and moral values in the Kingdom.
Black Panther has already done monster business worldwide. In fact, Ryan Coogler's film has already cracked the top ten on the worldwide box office chart and there's ample time for that total to keep on growing.
(Via Variety)