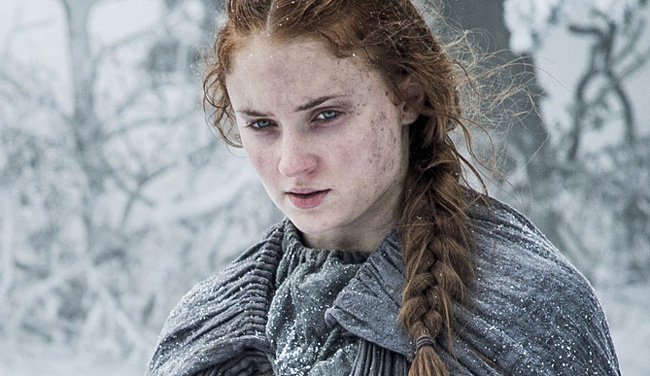 Some couples partner up for joint Halloween costumes, and that's real cute. Joe Jonas went one better: He dressed up as his bride-to-be. Specifically he went as Sansa Stark, the Game of Thrones character played by his fiancée Sophie Turner. (For what it's worth, Turner went dressed up as an elephant.)
The middle Jonas brother, who became engaged to English actress in 2017 after a year of dating, hit a West Hollywood costume party Saturday night in his wife's trademark flowing blue dress and long red locks. He did not shave his three-day beard. Jonas posted a video on Instagram, complete with GoT gifs: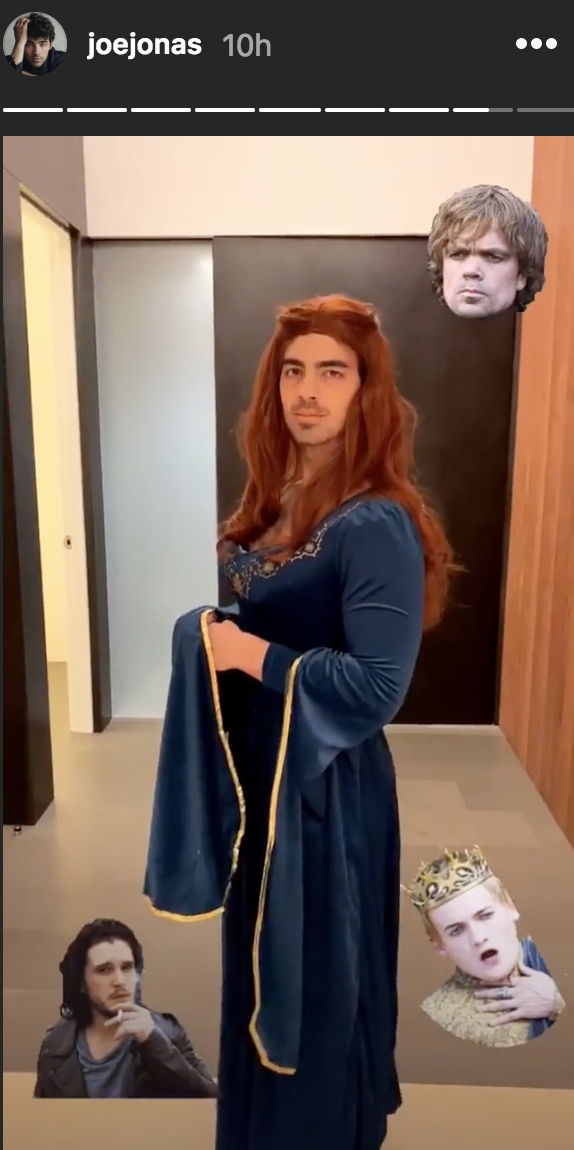 Here you can see Jonas, far right, with Turner's head and elephant ears partially obscured by the framing.
Jonas may have won Halloween, though he had stiff competition with this year's celebrity revelers. Still, we'd give it to him over such 2018 get-ups as Jaden Smith as Batman, Joey Fatone as one-half of the Shining twins, George Clooney as a moose, Kendall Jenner as an Austin Powers fembot, Harry Styles as Elton John, and Ryan Seacrest as fashion god Karl Lagerfeld.
Jonas and Turner have stated that they wouldn't make further wedding plans until Game of Thrones ended. Turner has already wrapped her portion of the final season, and is already at the point where she bursts into tears in public when she sees now former co-stars, like her onscreen sister Maisie Williams. No date has yet been announced.
(Via Mashable)