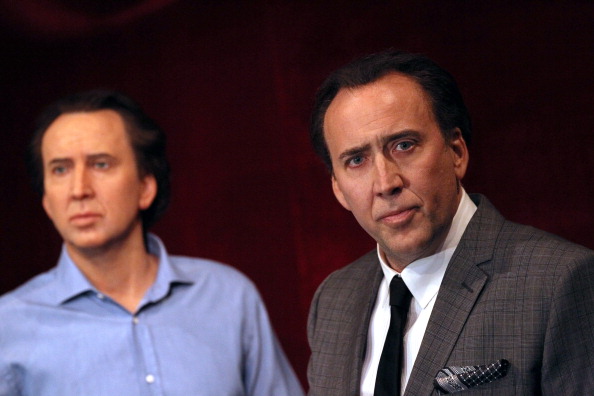 While it has been a while since Nicolas Cage has played the lead in a superhero film with Ghost Rider — his return to finally play Superman aside — there seems to be a pair of roles that could lure Cage back to the world of comic books. It just wouldn't be as a hero.
For Cage, he tells JoBlo that his days of comic book stardom are far behind. While discussing his new film, The Humanity Bureau, and his love of science fiction, the topic of comic book roles comes up. For Cage, there are two in particular that he mentions:
I mean, I think my comic book days are kind of…I'm on to other things, but I always thought I'd make a great Joker and I always thought that I would've been a good villain in one of the Marvel [movies] like Doctor Doom. But, Doctor Doom you have to wear that mask, but I thought the story leading up to Doctor Doom could've been interesting. At this point, if I was to go back into the format it would probably have to be as a villain.
Nicolas Cage as Doctor Doom would certainly be something to see. Not only would Cage get to fake an accent, it'd be full of that grandiose villainy that he showed off during his brief cameo in Rob Zombie's fake Grindhouse trailer. And as for The Joker, Cage is well aware why the role is made for him:
It would be the perfect one for me to go even more off the rails than I've ever done before and, y'know, it'd be fun.
If you told someone that Nicolas Cage was pouring special chemicals in the LA water supply and laughing maniacally, they'd probably believe you. It'd be perfect for your classic Joker. Probably not for the version that is getting his own solo film, but the classic Batman villain with the fake guns and smiling fish. That's Nic Cage.
(Via JoBlo)