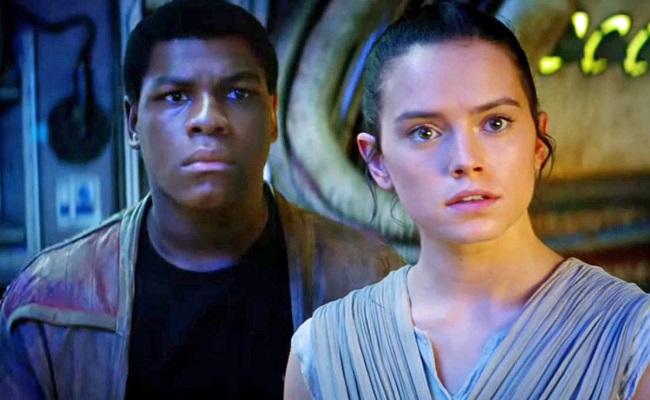 After the announcement of Game of Thrones' David Benioff and D.B. Weiss being hired to come up with new Star Wars movies separate from the Skywalker saga and Star Wars: The Last Jedi director Rian Johnson's recently-announced all-new trilogy, there have been grumblings around social media and blogs from people angry that, among writers and directors of Star Wars movies so far, 100% of people with a writing or directing credit are white, and there's only been one woman (Leigh Brackett co-wrote The Empire Strikes Back with George Lucas and Lawrence Kasdan). Those statistics may be wrong, however, if this new rumor is true.
The Tracking Board reports a rumor that "Lucasfilm has hired at least one woman and one person of color to write/develop films in the Star Wars universe. But they're keeping it a secret, presumably because it's unclear whether these projects will ultimately move forward […] or because online fandom has become toxic and it's in everyone's best interests to keep things private for now." The rumor apparently comes from a Facebook thread among "multiple, well-known screenwriters." Tracking Board reports a couple of example comments from different anonymous screenwriters:
Screenwriter A: "Not that one makes much of a difference, but I know at least one woman who wrote a script for them."
Screenwriter B: "I know one non-white director they have too."
Rumors have also been swirling on Twitter, being mentioned by Black List co-creator Franklin Leonard:
For what it's worth, Ava Duvernay was rumored to be in consideration for directing a Star Wars movie before Disney offered her A Wrinkle In Time. Tracking Board says A Wrinkle In Time is "a test-run of sorts." Duvernay also influenced a scene in Star Wars: The Force Awakens.
We also know Lucasfilm president Kathleen Kennedy wants to hire Thor: Ragnarok director Taika Waititi. Last year, she told Newshub, "I would love for him to direct a Star Wars movie. I think he has exactly the right sensibility. It was very exciting to see him step into the Marvel universe and do such an amazing job with Thor."
Waititi initially told the New York Times, "That particular franchise seems really hard. There's not much room for someone like me." That doesn't mean he's not interested, of course. He also told Uproxx's own Mike Ryan, "I'm not an idiot. Who would actually say no to Star Wars?"
(Via The Tracking Board)