Lucasfilm has so much faith in Rian Johnson — who wrote and directed a movie that made $1 billion at the box office and was nominated for four Academy Awards — that they've decided to not remake Star Wars: The Last Jedi. Also, as we learned last year, he's been entrusted with creating a new Skywalker-less trilogy. "We all loved working with Rian on The Last Jedi," said Lucasfilm president Kathleen Kennedy. "He's a creative force, and watching him craft The Last Jedi from start to finish was one of the great joys of my career. Rian will do amazing things with the blank canvas of this new trilogy."
Johnson hasn't said much about what the new trilogy will entail (he's been too busy quieting people negatively comparing him to George Lucas), but his producing partner, Ram Bergman (Brick, Looper), shared when we might see the first film.
"Maybe in two years; it's just in the early stages." (Via)
That would be a shockingly quick turn-around, considering Johnson only started working on the trilogy earlier this year. But if Disney and Lucasfilm intend to keep up the "at least Star Wars movie a year (but probably not more than that) for the rest of our lives" pace, there is an opening in 2020 — Star Wars: Episode IX comes out on December 20, 2019, then the Boba Fett movie? The Obi-Wan movie? Or maybe whatever Johnson is working on? Later in the same interview, Bergman also confirmed that the films will feature "all new characters. Everything is new." Considering Johnson created porgs, I have complete faith.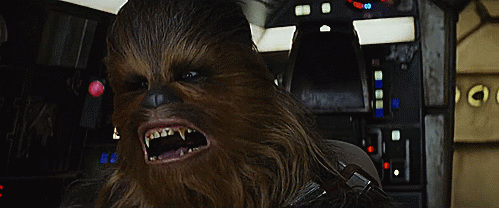 (Via Slashfilm)