Summer is here and with it comes a whole lot of National Park vacations. Meaning you'll be hiking, climbing, camping, and running — and then jumping in as many bodies of water as possible to cool off from all the activity. While I love a long hike or a scenic drive, there's just nothing quite like relaxing in cold water surrounded by some of the United States' most beautiful backdrops. And you might be surprised at how many of the major park sites that are otherwise landlocked have epic swim spots.
But with so many options, which should you prioritize this summer? That's where I come in. I've visited nearly every major National Park in the United States over the past four years, and have jumped in as many swimming holes, lakes, rivers, and streams as humanly possible during my travels. So today, I've picked my favorites and ranked them.
METHODOLOGY: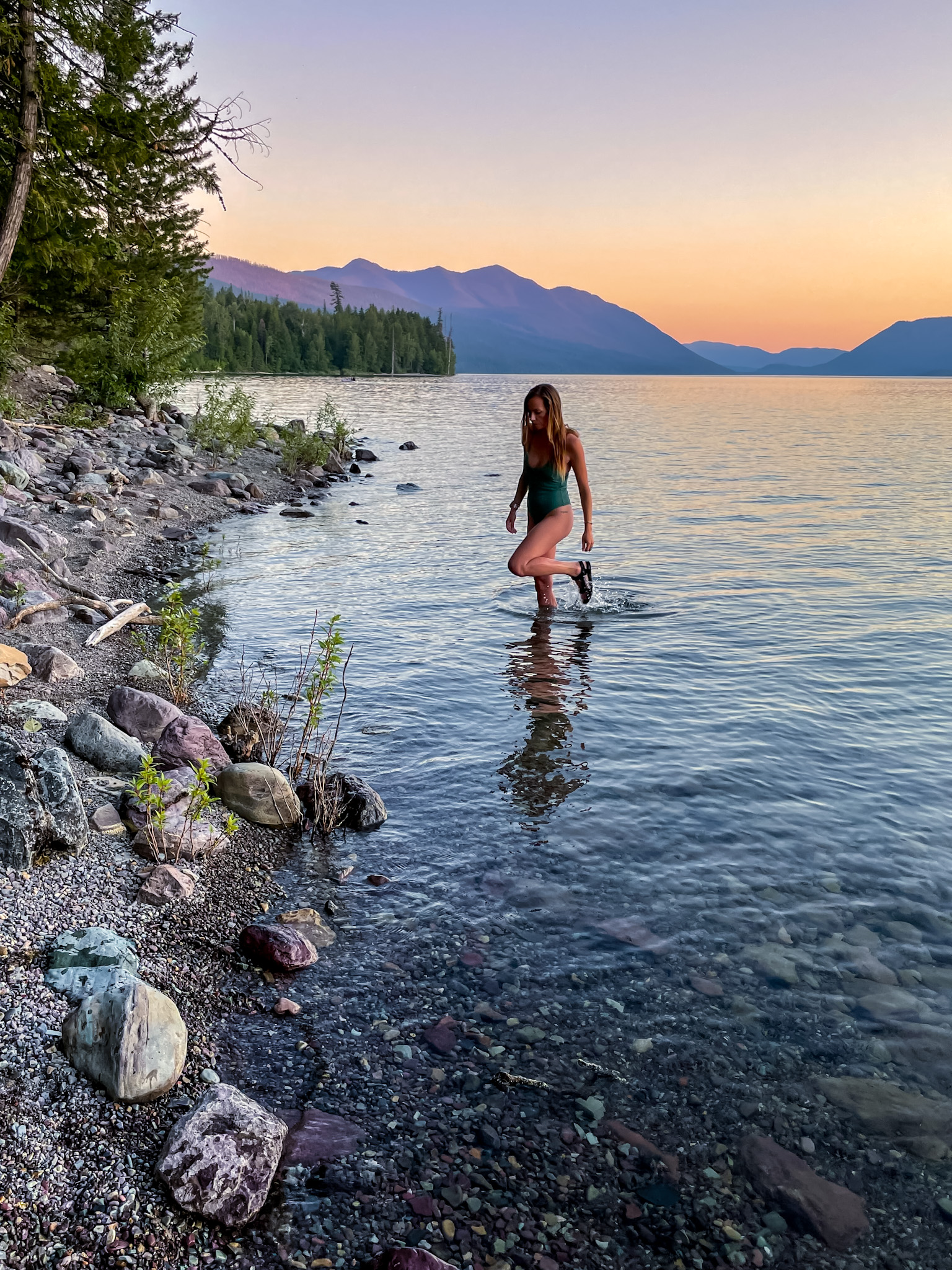 When ranking the swimming spots, I considered several things.
That the water wasn't from an ocean. While many National Parks are on islands and the coast, those are obvious. I wanted the lesser-known and more unexpected. And while lakes are not generally considered a "swimming hole," I feel like a swimming spot is a nice in-between — so those are the ones I ranked.
I thought about what you'd be surrounded by while soaking. Is the background a 10,000+ ft mountain or a simple prairie? Is the landscape surreal or fairly easy to find in other places?
Is the spot accessible to the majority of people? While backpacking into an alpine lake to jump in (and freeze) is invigoration (and looks cool on the gram) it's not the undertaking most of us want when we're looking for some summer swimming.
I considered the crowds. While the swim spots aren't generally the most crowded parts of many National Parks, getting into the parks that have the best ones can be.
Finally, are there other cool things to do nearby? Hikes to work up a sweat before your dip? Drinks to be procured or spots to sit and watch the sunset? Those spots ranked higher for me.
Let's dive — figuratively and then literally — in!
THE RANKING:
13 – VOYAGEURS – RAINY LAKE – MINNESOTA
This lesser-visited park in Northern Minnesota is a "water-based" park, with many locations in the park only accessible by watercraft in the summer. With more than a third of the park underwater, it is a great place to take a dip when the water warms up in the summer months.
A nice choice is Rainy Lake, where you can canoe, kayak, fish, and even houseboat in designated or undesignated sites on the water. Then when the midwestern humidity starts to get to you, just jump in the lake.
BEST FOR: A POST-FISHING DIP