Last Updated: January 22nd
Netflix might be receiving all the credit for reviving the rom-com, but that doesn't mean Hulu isn't also hosting some lovably funny films on its own platform.
These movies run the gamut, from cult classics starring American sweethearts to British satires about life, love, and death. The thing they all have in common is a good love story with a lot of laughs. Here are our picks for the best rom-coms on Hulu right now.
Related: The Best Comedies On Hulu Right Now, Ranked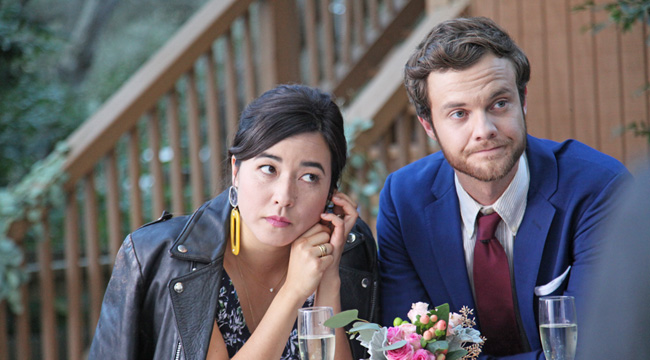 Plus One (2019)
Run Time: 99 min | IMDb: 6.6/10
Pen15's Maya Erskine and The Boys' Jack Quaid star in this modern rom-com about a pair of friends who agree to suffer a summer of wedding invites together. Alice and Ben have been pals since college, but when their mutuals start getting hitched and they're left without dates to the happy nuptials, they make a pact to be each others' "plus one." What begins as a chance to score free booze and food quickly spirals into a neverending series of interactions that remind them how lonely they both are and force them to confront their hidden attraction.
My Best Friend's Wedding (1997)
Run Time: 105 min | IMDb: 6.3/10
Julia Roberts, Dermot Mulroney, and Cameron Diaz star in this classic rom-com about a woman set upon preventing her best friend's marriage. Roberts plays Julianne, a woman who realizes she's in love with her best friend, Michael (Mulroney), just days before he's supposed to wed his rich fiance, Kim (Diaz). Roberts attends the festivities, befriending Kim while also trying to split the pair up, using wedding planning mishaps and bar karaoke to prove how wrong they are for one another. It'd be cringeworthy if Roberts wasn't so damn lovable, and Diaz wasn't hilariously naive.