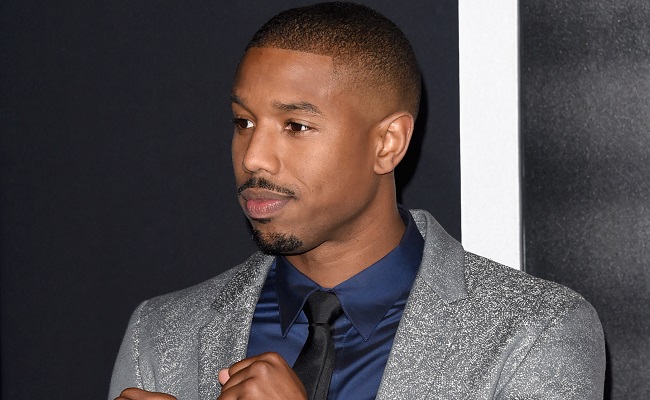 Ever since its abysmal failure at the box office, the Fantastic Four reboot found itself on the receiving end of a veritable sh*t-storm of hate. The sequel is no longer on Fox's schedule (which The Room director Tommy Wiseau wants a crack at helming), Kate Mara won't watch it, and Toby Kebbell agrees with the fans. So, of course the subject was going to come up during Michael B. Jordan's press tour for Creed.
Unlike many of his co-stars, reports The Mary Sue, Jordan did not have anything overly negative to say about the experience. He didn't have anything nice to say, either, but according to his interview with Bill Simmons on the Bill Simmons Podcast, it sounds like the actor came away from the experience unscathed.
Jordan described the experience as "a rite of passage" he "would gladly do again" because of his professed love for comic books, anime, and geek culture. For him,  "it was just like a dream come true being able to play" Johnny Storm in the film. He went on to say that, despite the bad buzz surrounding the film before its release, he was able to "[get] out of there pretty clean."
"You can get up everyday and be like, 'I'm going to give 110 percent to this one thing' or to anything, and it still not turn out how people want it or how you expected it t. It doesn't mean that you're a failure. It doesn't mean that you didn't do a great job. It just means that as a whole, as a project, there are so many other pieces that are moving that have nothing to do with you that determine the outcome of a film. So that was kind of one of those things that I had to come to terms with."
Check out Jordan's full interview with Simmons over at the Bill Simmons Podcast below.
(Via The Mary Sue)