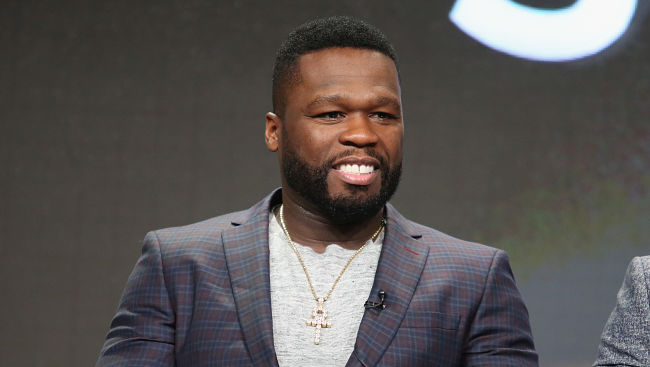 50 Cent posted new photos on Instagram of a letter Big Meech, aka the head of the Black Mafia Family (BMF), allegedly wrote him. Apparently, 50 is interested in making a BMF movie and went straight to the man in charge to get the blessing. If the letters are true, then a movie might be coming sooner rather than later.
https://www.instagram.com/p/BJb8UBlAhzp/
https://www.instagram.com/p/BJb9CixA6nk/?taken-by=50cent
The caption on both photos read:
"First I must say Fif and Randall given the success of your part creative collaborations on numerous feature films and, particularly, your television series Power I feel that the two of you are the perfect team to tell "my story." I have given NO ONE permission to do any type of film on BMF or Big Meech, especially since we've been in agreement and under contract for a little more than 2 years. I would never give my consent, permission, or blessing to any film that is considered being done without me. I'm the only one that can tell the BMF & Big Meech story so any person or persons trying to do a film is 100% faking. Loyalty is not just a word, it's a lifestyle. Death B4 Dishonor. Much Love & Respect. The Real Big Meech."
It makes sense why Meech would be so comfortable with 50 at the helm. Power, a show executive produced by and occasionally starring 50 himself, has been a certifiable cable TV hit. It's already been renewed for the fourth and fifth seasons after successfully transitioning from Saturday nights to a more prime-time slot on Sunday.
Unfortunately for heavy social media users, that new popularity comes at a price. The anticipation for the new episodes tend to be so high that most people end up watching it "On Demand" when the episode goes live at midnight on Sunday. This heightens the chance of people spoiling it for others. Most tend to avoid social media until they have a chance to watch but if they don't, arguments and insults are typically the order of the day.
No word on when the BMF movie is going to be released but knowing that 50 has a hand in it should be a good sign for everybody.
(Via Deadline)