Listen To This Eddie is a weekly column that examines the important people and events in the classic rock canon and how they continue to impact the world of popular music.
When most people think of the history of recorded music in Memphis, I'd venture a guess that their minds immediately jump to Sun Studios. And rightfully so. Elvis Presley, Jerry Lee Lewis, Johnny Cash, Carl Perkins, et al. But for fans and acolytes of a more updated rock canon, there's another recording institution a couple of miles east that demands just as much reverence and respect. I'm talking about Ardent Studios.
Ardent's history is deep, going on 50 years and more. As soon as you walk through its unassuming doors, you're immediately taken in by the breadth of music that was willed into existence within its three studio rooms. A red brick wall prominently and proudly displays just some of the records that the studio had a hand in turning platinum. Led Zeppelin III. ZZ Top's Eliminator and Afterburner. Gin Blossom's New Miserable Experience. And on, and on, and on.
For most, however, when you hear the name Ardent, thoughts turn to that seminal Memphis rock group, Big Star, who recorded their entire genre-shaping catalog at the studio. As you enter Ardent's cozy lobby, Big Star's special place at the heart of Ardent is driven home thanks to a large, neon glowing sign of the band's instantly identifiable logo. Even more incredibly, just a few moments after I entered the facility, I was met by studio manager Ryan Wiley, who ushered me into the office of Jody Stephens, Ardent's Vice President of Production. For those that haven't made the connection, Jody was Big Star's drummer, and the sole remaining member of the band still with us.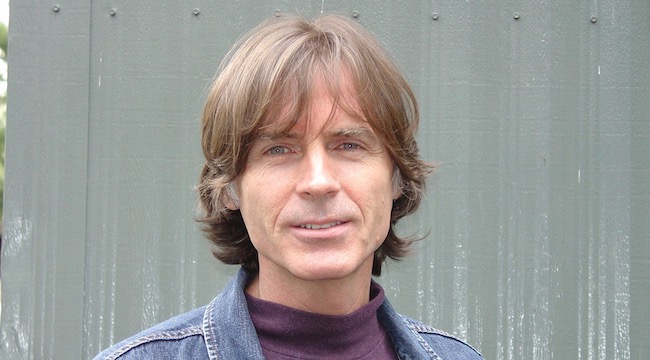 I was totally unprepared to come face to face with the living, breathing embodiment of so much of the music that I loved, that I'm sure I came off as a bit shell-shocked for those first couple of minutes. Jody couldn't have been nicer, or more accommodating. We stood and chatted for a few moments at the entryway to his office that was lined with colorful artwork and photographs of famous faces, before both led me on a guided tour through their impressive facilities.
The roots of Ardent can be traced to a garage that belonged to the parents of studio founder John Fry. It was there in the early-1960s that Fry built his first makeshift studio and began recording local artists like The Shades. By 1966, Fry's ambition led him to search for a more professional location, and found one on National Street. Starting out with just a four-track console – which is lovingly displayed in Ardent's modern entry-way –- Fry eventually upgraded to a 16-track, and opened his doors to the world.
Led Zeppelin mixed their more pastoral – save for "Immigrant Song" — third album at Ardent. James Taylor worked on his third record Mud Slide Slim And The Blue Horizon, which features the ubiquitous single "You've Got A Friend." Ardent also became a second home for a vast array of Stax artists like Isaac Hayes, the Staples Singers, and Sam and Dave.
In 1971, looking to upgrade their sonic potential, Ardent moved to its present-day location at 2000 Madison Avenue. It was at this same time that Big Star, a collaboration between former Box Tops singer Alex Chilton, singer-songwriter Chris Bell, bassist Andy Hummel and of course Stephens, came in and began work on their first album #1 Record.

Over the next few years, the band and studio would become practically synonymous with one another, producing all-time classics like Radio City and Third/Sisters Lovers. Even after the band folded, the connection between the members and the facility remained strong. Chilton would return to Ardent time and again throughout his career to create and produce a myriad of different solo albums and collaborative projects. Bell, who split not long after #1 Record, also worked on a variety of songs here, including material for his lone solo album I Am The Cosmos.

Standing in Studio B, where Big Star recorded demos for songs like "There Was A Light" and "Back Of A Car," Stephens reflected on his friend and collaborator Alex Chilton, who sadly died of a heart attack in 2010. "He was a really bright, smart guy who knew what he wanted musically," he said. "We all just kinda clicked musically. He was an independent soul and he always had definite ideas about where he wanted to go with this thing, except for maybe the first Big Star record. That was pretty much Chris Bell's direction. But certainly, Radio City, Alex had the reins. Third of course."
Big Star's eventual renown has led to a veritable who's-who of American rock groups making the pilgrimage to Ardent to try and capture some of the magic in the air that permeates through the group's music. "Afghan Whigs, definitely," Stephens said, referring to the group's '90s records Gentlemen and Black Love. "R.E.M, definitely," he added, noting '88 release Green. "I met Greg Dulli at the Club With No Name in LA and we kind of hit it off — he was already a Big Star fan – but he said, 'We're bringing our record to Ardent. Primal Scream. There are tons of direct and indirect ties. I mean, Green on Red. Certainly the Replacements."

Ah yes, the Replacements. The brash, Minneapolis punk rockers came to Ardent in 1986 to work with the legendary producer Jim Dickinson on their fifth album Pleased To Meet Me. "Tommy told me later… that they'd really come to Memphis to break up," Dickinson revealed to the band's biographer Bob Mehr in his comprehensive biography Trouble Boys. "They'd had it planned that they were going to theatrically combust." Instead, they decided to make a record.

Settling into the smaller Studio B, the group operated for the first time as a three-piece, having just fired guitarist Bob Stinson a few months earlier. When Stephens talks about Big Star's direct ties, he certainly isn't joking. The premier track off Pleased To Meet Me, as all Mats fans are aware, is no less than a love letter to Big Star's frontman, "Alex Chilton." Chilton later added a bit of guitar to the album's lead single "Can't Hardly Wait" as well.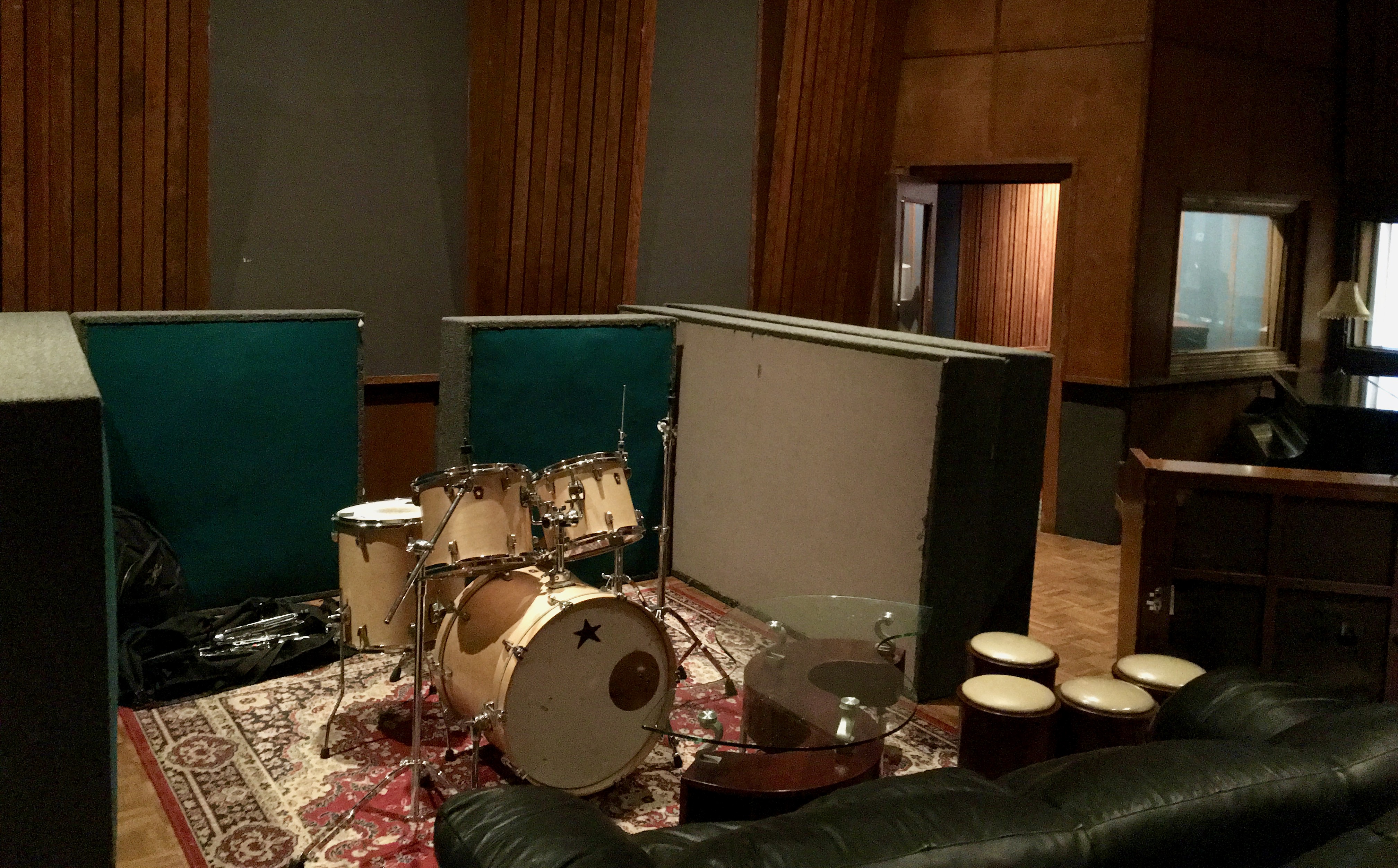 For all its impressive history however, Ardent remains one of the premiere working recording studios in the world today. When Julien Baker, one of the city's brightest young musical stars needed a place to create her outstanding new album Turn Out The Lights, she came to Ardent. Deer Tick were another recent client. As were Philly rockers Low Cut Connie. Wilco even came near the end of last year and did some work. Rappers Yo Gotti and Young Dolph recently stopped by. Jack White has worked here numerous times while in both the White Stripes and the Raconteurs, pulled in by the allure of Studio C's former Neve V Custom board, serial No. 2. Serial No. 1, by the way, remains in Abbey Road.
While Ardent's past has been its hallmark, its future remains extremely bright. The sense of pride when the topic shifts to its current-day clientele is palpable. Stephens practically summed up its entire, five-decade history while describing the litany of bands that have come through recently. "Ardent is the home for independent spirits," he said. "People who want to go in their own direction." As long as there are creatives in the world looking to leave behind their own unique, sonic imprint, they'll find a home in a modest brick building in Midtown Memphis, Tennessee.