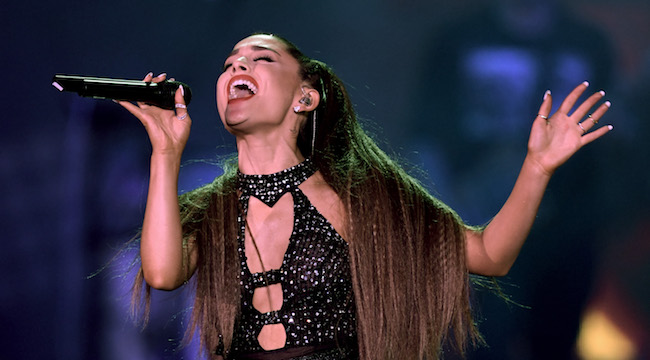 If you're feeling a bit exhausted by Ariana Grande's promotional news cycle, well, you're not the only one.
Grande, Billboard's 2018 Woman Of The Year, sat down with the magazine to chat about the music that brought her there. Grande is the only artist ever to have the lead single from each of her first four albums debut in the top 10 of the Hot 100, and the first woman in three years (!!!) to have a single debut at number one. She's one of the biggest pop acts in the world — but the singer revealed to Billboard that she is still seen by many in the industry as a woman before she is as an artist, and the corresponding expectations can be exhausting:
"My dream has always been to be — obviously not a rapper, but, like, to put out music in the way that a rapper does. I feel like there are certain standards that pop women are held to that men aren't. We have to do the teaser before the single, then do the single, and wait to do the preorder, and radio has to impact before the video, and we have to do the discount on this day, and all this sh*t."
Part of it is genre differences, of course, but Grande also touches on a larger issue in the industry. While many male artists can coast by on minimal promo and their labels and management will have faith that fans will still follow the releases, many female artists aren't granted the same freedom. For young women, heavy promotional labor is expected as part of the job, but Grande is using her platform to question whether it has to be.
"It's just like, 'Bruh, I just want to f*cking talk to my fans and sing and write music and drop it the way these boys do. Why do they get to make records like that and I don't?' So I do and I did and I am, and I will continue to."
Read Ariana Grande's full Billboard cover story here.